Cartographers mapped the Yandex 18 thousand kilometers of fences
Yandex estimate the total length of fences that created by users map, this is map which can be edited by any peoples.
The ability to add fences appeared on the map in may 2016. From may to January, the cartographers mapped more than 18 thousand kilometers of fences. This margin would be enough to enclose the entire country via the land borders if except of boundaries that are on the rivers and lakes.
Fences draw in different regions of Russia. The largest total length of fences in Moscow region: more than 2250 kilometers. Almost the same number of fences — 2066 miles — painted in Moscow. On the third and fourth places Omsk and Samara region. In these regions, people marked on the map at 800-900 kilometers of fences.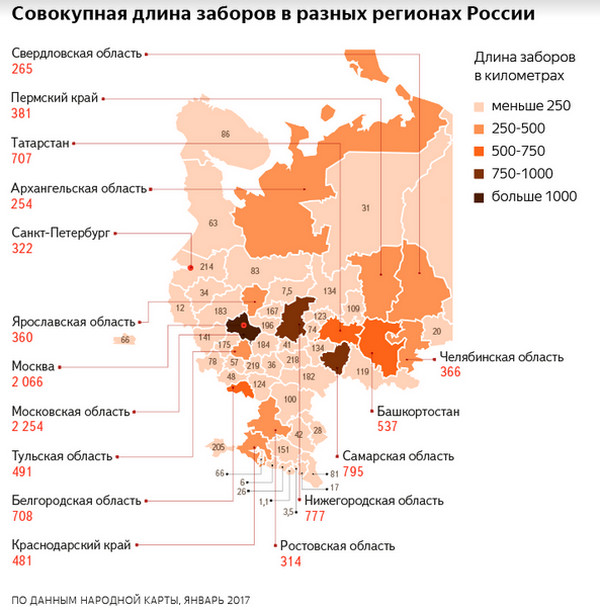 Fences is an important part of the urban landscape. Using the map, which is marked by fences, it's easier for people to navigate the terrain. Fences and other objects added by users after moderation get on Yandex.Maps and mobile GIS applications with Yandex: Maps and Transportation.