Yandex has added Emoji to ad
Yandex.Direct Team announced about the start of the experiment on the use of additional special characters in ads.
Traditionally, the experiment started behind closed doors with a few trusted brands.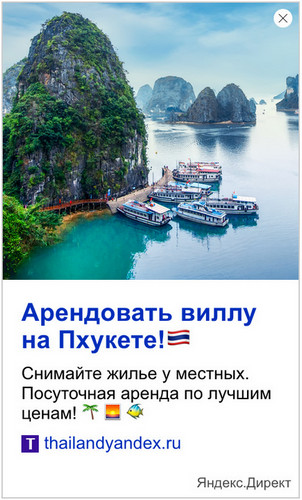 According to analysts of Yandex, the additional special characters in advertising should work on the involvement of the audience.
Further tests and their results will solve, whether there will be an Emoji in the arsenal of Direct advertisers.
It is noteworthy that in early March one of the users of the German version of Google noticed emojis in the headlines contextual ads AdWords. Obviously, the display advertising network of Google is also experimenting with the addition of matching smilies in the classifieds advertisers.