VK updated statistics promotion records
Team VK announced that advertising campaigns promoting records became available summary statistics for all ads.
Directly in the interface of the campaign you can now rate campaign coverage, number of referrals, introductions to the group and cover-UPS ads. Actions are counted for each unique pair of user-advertisement. For example, if the same user double-clicked on different ads from one campaign, then the statistics will count two clicks.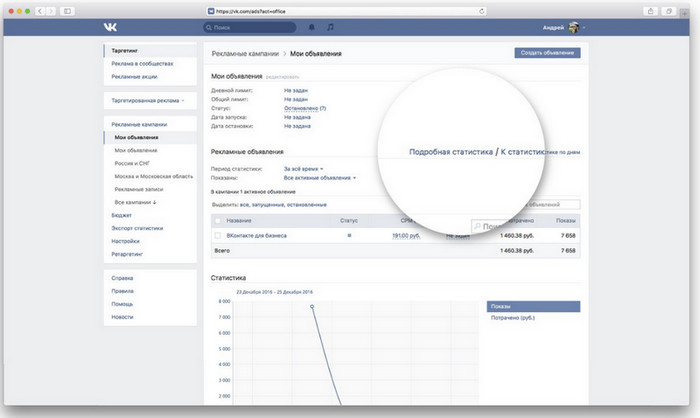 You can see the statistics on the page advertising campaign: log into the advertising account, choose a campaign and click its title. On the page of the advertising campaign go to the link "Detailed statistics".
In addition, for promotional campaigns, export statistics and access to statistics via the API. Now the updated stats are available only for campaigns that are created later than 20 December 2016.