VK has hidden section with the saved pictures
Social network VK made the album with the stored user photos hidden by default. Before this was not possible even in your account settings.
All network users today were informed about the status of the album and had the opportunity to change it: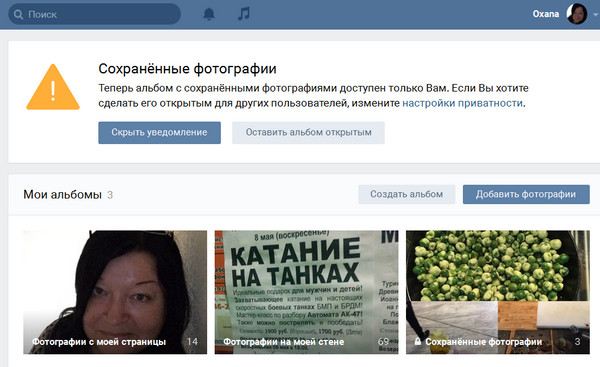 The album "saved photos" remains visible to the owner of the page, but in privacy settings users can choose who sees the list of saved images.
As reported for TJ press secretary of VK Yevgeny Krasnikov, the function operates worldwide and has been added due to numerous requests from users and due to several high-profile cases associated with the use of functions:
A lot asked. Users can have different scenarios of using the function of the album with the saved pictures
The publication also recalls that on 4 November 2016, the court convicted one of the users of the social network for the picture that was saved on his page VK. The prosecution decided that he deliberately placed the image with text for the public review in order to familiarize them with unlimited circle of persons.
In January 2017 the inhabitant of Belarus was sentenced to two years imprisonment suspended for saved photo. According to the girl, she found a picture in one of the groups VK and pressed the "save" button, the image was in the album "saved photos". After the verdict, she was fired and her family put on monitoringfor socially dangerous behavior.