VK launches its own messenger
Team VK started beta testing its desktop messenger VK Messenger.
As reported in the official press release, the application provides all the functionality of regular dialogues VK: users can create chats with friends and colleagues, share photos and videos, send documents, and record audio.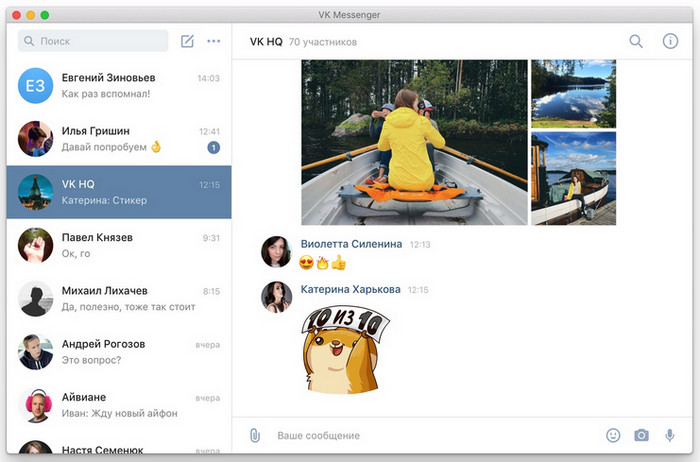 The new messenger is a convenient communication tool for those who are not willing to be distracted by the news, but it wants to always stay connected.
Beta Messenger Facebook now available for Windows and macOS.
Eugene Zinoviev, the developer Desktop Messenger VK:
"In September we launched a massive competition testing applications, the first task which was a test of the VK Desktop Messenger. It was not chosen by chance: the messenger is an experimental product that we wanted to try new technology and give the opportunity to show himself strong professionals. Today we are opening access to all users to our new app and we invite you to try the Messenger VK".