Jobs — a new application for community VK
Team VK announced about the launch of the new application for communities – Jobs. It can be used to search for employees without leaving the social network. It broadens the base of possible candidates, because not all are special sites for job search, and often does reside in a passive search of a new place.
Administrators can create new jobs and to notify the subscribers through the records on the wall of the community that are automatically created by the application.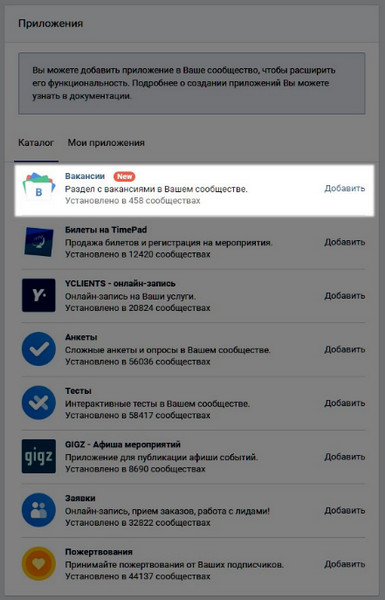 Applicants can respond by clicking on the link from the publication or viewing the job list in the app. The system will help them to create a summary using data from a personal page VK.
The leaders of the community can connect notifications about new responses, process them directly in the app, and also print any summary in PDF format.
We will remind, in the end of last week the social network VK has launched a service "Products" for all users. At launch the service "Products" are available only in the web version of the social network. The company promised that this section will appear in the mobile version and mobile application VK in the coming months.