VK blocks the user which using the hashtags of 'groups of death'
Social network VK has started to block users who use hashtags related to suicidal public. The locking mechanism is experimented on personal account and in detail described in Geektimes journalist Egor Maksimov.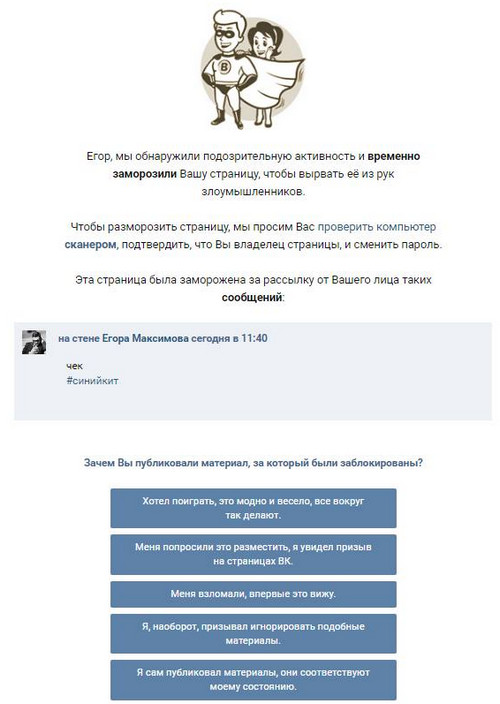 "We are opposed to distributing related materials about theme of groups of death. Once locked, the user will be prompted to provide reasons for the publication of the disputed records on the basis of his answers will be determined when the page is unlocked and further action. Depending on the answers, the user will be offered the assistance of psychologists Fund Your Territory, safety tips page or the call is not to increase the popularity of the groups of death even in the fight with them — instead, we suggest you to send links to suspicious pages and user community to support for further blocking if necessary" — commented the press-service VK.
Previously, in December of 2016 it became known that Roskomnadzor together with Mail.ru Group and relevant agencies to develop the scientific methodology for real-time monitoring and identification of materials and communities focused on suicide.
In addition, the social network VK is working closely with the specialists of the Your area fund for monitoring and blocking profiles and communities that have a negative impact to teenagers. From may 2016 on the pages of the communities the social network which is blocked for the justification of suicide, users see a link to the page Your area. In addition, in the VK search by key words associated with this theme is the first position is official community of project Your area.