VK launches location-based advertising
VK has the opportunity to place ads in specific locations — retail or office centers, metro stations or railway stations. As reported by director of development of the social network Alexander Kruglov, the advertisement subject to location-based targeting from today will be displayed in full and mobile versions of the website, as well as in mobile applications VK. Configuring location-based advertising is also available via the API.
Targeting the exact location allows you to remarket to the users of VK, which is often close by. For example, lunch is the only show to those who work in the business center next door to offer a discount on a manicure? those who are often near the salon, or to tell you about a great deal for those who visit the outlets of competitors.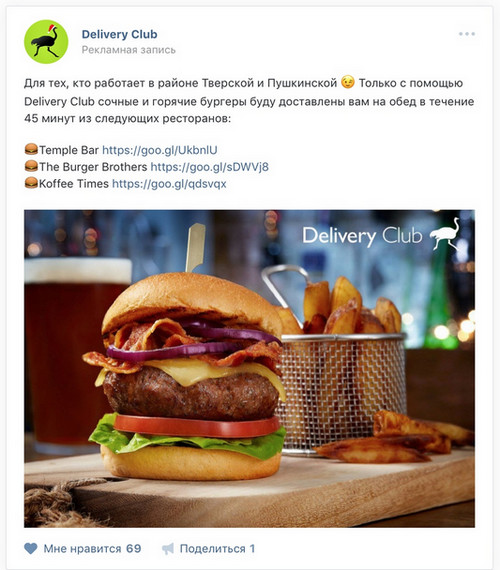 Geo-targeting can be used with all available advertising formats VK: recorded communities and promotional recordings with buttons, small textual-graphical blocks, advertising blocks to advance communities. And by combining geolocation with other types of targeting, you can get unique settings audience: people of a certain age or sex, interested in certain subjects; those who have in this week birthday, or those who have already visited the advertiser's website or leave contact details with the help of retargeting.
We will remind, recently hyperlocal targeting was launched and Yandex.Direktom. Now advertising in this advertising system, you can target not only specific countries and cities, but also on the exact location of the small radius of five hundred meters and more.