VK appeared deletes itself Stories
Team VK announced about the launch of Stories, a new service that helps you share photos and short videos, not posting them on the page. The user can take photos and video up to 12 seconds during the day — they will be visible to friends and subscribers in the new block over the news 24 hours after publication.
When friends publish something new, their photo is highlighted in blue. Just click on the photos to view their stories.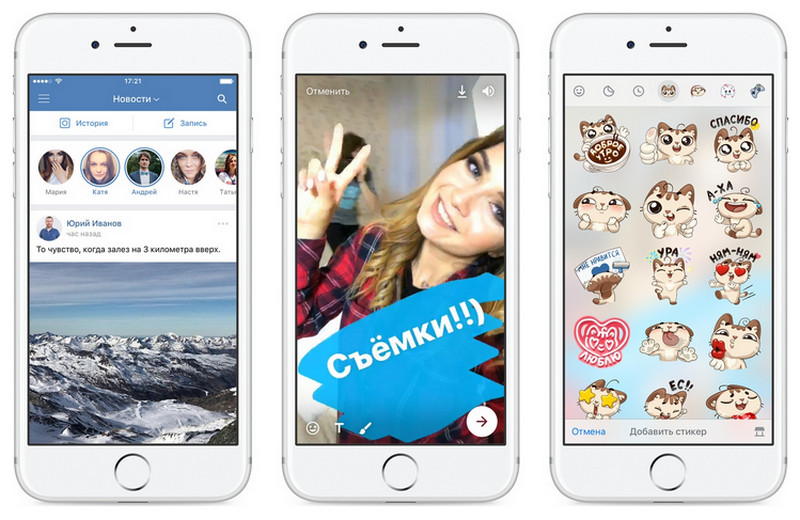 History can not only publish to all, but send them in dialogues. To comment and discuss the story with the author in personal communications. When viewing its history appears on the screen counter display — so you know who've seen posted photos and videos.
Mikhail Boldov, head of mobile products, VK:
You can take photos or shoot video clips up to 12 seconds. Add graffiti, stickers, or text — tell us about what you are doing right now, or congratulate friends with the upcoming holidays.
The stories of VK is available in mobile applications for iOS and Android. In the full version of the site History can be viewed in private messages.
We will remind, on preparation for the launch of the service Stories VK became known a few days ago. A similar service exists in Instagram from August 2016, it has become the equivalent of the same section in the messenger Snapchat. And in December 2016 the vanishing Stories appeared in Facebook Messenger.