Viber has launched a secret chat
Viber users got the ability to create secret chats that will self-destruct after a specified period of time.
Forward messages in secret chats are impossible. To prevent copying, they also can't take a screenshot and iOS users will get a notification if someone takes a picture of the screen.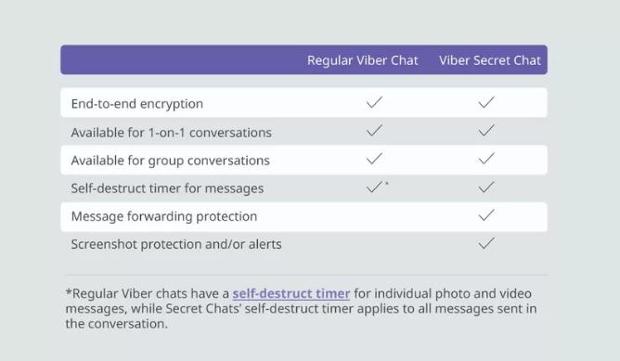 All messages in secret chats are encrypted (as usual). If desired, users can also configure access to the chat rooms by PIN.
Earlier this year, Viber was a launch secret message. With a timer, users can set a specific time for individual messages, after which they are deleted.
The secret chat feature will be launched for all iOS and Android users in the coming days.
Viber is one of the most popular messengers among the Russians. To date, the service used by more than 800 million people around the world.