Google updated the tool "optimization for mobile"
Users have noticed that Google updated the tool "optimized for mobile" (Mobile-Friendly Test). It has a button for "add to Google", which can be used to send a request to rescan the page.
Change the new version of the tool available here: search.google.com/search-console/mobile-friendly.
Unlike similar functions in the tool "View as Googlebot", it is possible to send a scan request any page, not just your own.
Looks innovation as follows: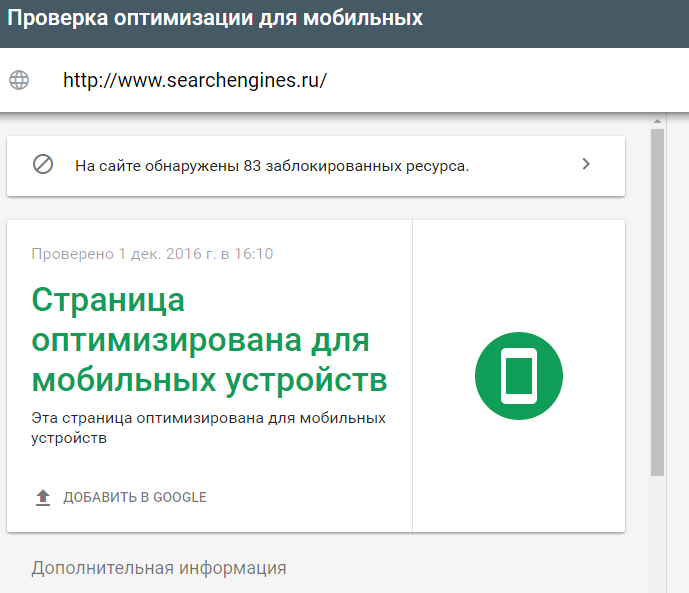 Recall that Google renamed the button "add to index" in the Search Console. Now it's called "Indexing Request". This change is intended to show that the filing of a request for a re-scan does not guarantee that the page will be indexed.