Indicator updates in reports Search Console became clickable
Users noticed that the indicator updates to the reports, Google Search Console became clickable.
Under the indicator refers to the vertical line with the word "Update" which shows the date the updates: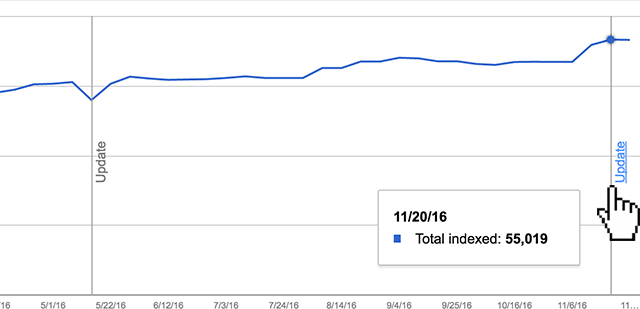 Now when you click on "Update" the user will be transferred to the page Data Anomalies, which contains information about the update. Early to know the details of update, we had to go to Help Search Console to find this page and need a section focusing on the modification date.