The head of Twitter has increased its equity stake in the company
Twitter CEO Jack Dorsey bought more than 425 thousand shares of the company totaling nearly $7 million and reported about it in the tweet with the hashtag #LoveTwitter.
#LoveTwitter https://t.co/fELbw0ska7

— jack (@jack) 14 Feb 2017
In opinion of VentureBeat, the solution was intended to show investors that the company still has potential, despite weak financial results and criticism.
Dorsey paid $15,84 to $16,60 per share. At the moment he owns more than 30.5 million shares of the company.
At the end of trading on 14 February Twitter's stock went up by 4.49% – up to $of 16.52 per share.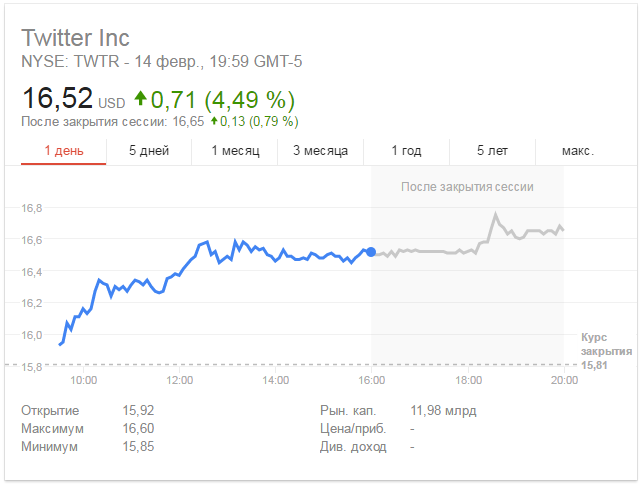 Recall that in the summer of 2015, Jack Dorsey bought a stake in the company in the amount of $875 thousand.