SEO Hero on Twitter
SEO Hero connect Twitter!
I have created a special app on Java and Twitter API for connect site SEO Hero with Facebook, but now came across the following social networks and created integration site SEO Hero with Twitter.
SEO Hero on Twitter are available here - https://twitter.com/seohero_news.
Now new material will appear on Twitter at a convenient time in the evening.
Most priority social networks Facebook and Twitter.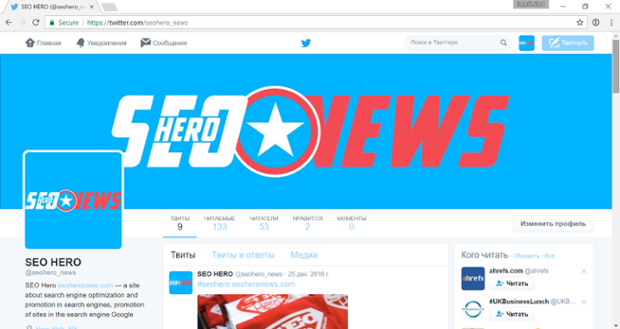 At the moment finished work on connecting special markup for Twitter Cards and tweaked all the details.