The US has created a search engine to track the fake news
Scientists from Indiana University have created a search engine with which you can track the spread of fake news on the Internet.
A new search engine called Hoaxy and is located at hoaxy.iuni.iu.edu. It does not determine the authenticity of the news, but shows how it extends online, real-time.
The search system indexes content of the 123 sites hosting the fake news. It also monitors the links to these Twitter posts. Thus, it will be possible to see how often social media users shared them, and whether fact-checking.
To visualize the distribution of news, need to click on "Visualize" at the bottom of search results page. The graphic on the left shows the total number of tweets for the entire period, the figure on the right who initially shared the news on Twitter, and someone made a repost.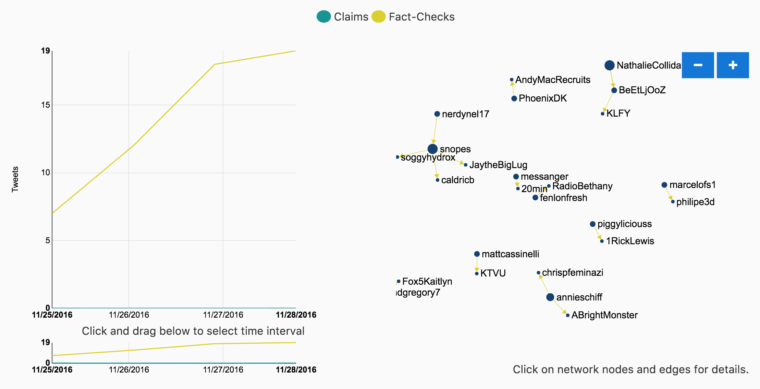 Search engine launched in beta. It is expected that in the future it will also allow you to track the dissemination of news in Facebook.