Google alerted the HTTP sites about the launch of the warnings in Chrome
Google began to notify through Search Console the owners of those sites who have the authorization located on the HTTP pages. The report said that the collection of passwords over an insecure connection will cause warnings for your website in Chrome, 56.
The text of the alert reads as follows:
"Starting in January 2017, Chrome (version 56 or higher) will begin to mark the pages that collect passwords or credit card information, but not using HTTPS as "unsafe". Below are the URLS that contain fields for entering passwords or credit card data, which will appear in the warning in Chrome. They are given for review, so you can protect user data. The list is not full."
Below is a screenshot of the notification: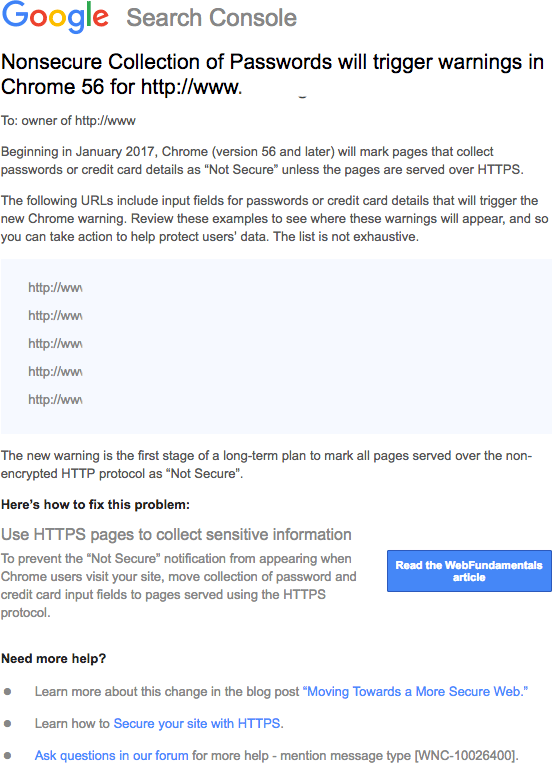 On the Google Webmasters Google+ reported that this change will be launched at the end of January.
"Translation of a website on HTTPS is important, but if you collect passwords, payment information or any other personal information, the use of HTTPS is becoming a critical need. Without HTTPS, attackers can steal the data," reads the page.
That Google Chrome will start to mark all HTTP sites that transmit personal user data as "unsafe", it became known in September of this year.