Screaming Frog SEO Spider is updated to version 7.0
The development team Screaming Frog SEO Spider reported that the tool has been updated to version 7.0. Among the main innovations are the following:
1. New tab "Rendered Page". Now users will be able to view pages which handled SEO Spider. Tab dynamically appears at the bottom of the interface during the scan mode JavaScript rendering. By default this feature is enabled. With its help, the webmaster will be able to see how each page is displayed on mobile devices.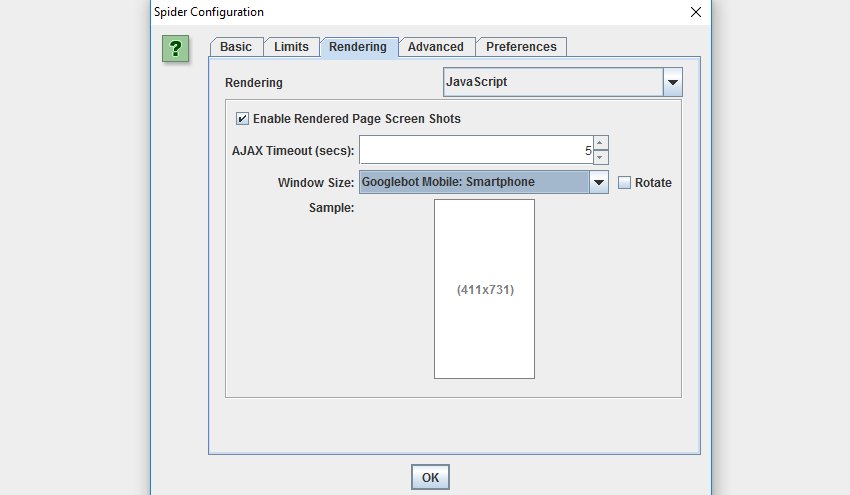 2. Blocked resources. These items are displayed for each page in the tab "Rendered Page". You can also view them on the tab "Blocked Resource" in the "Response Codes". In addition, information about locked resources and the pages on which they are located, can be exported. Select the "Bulk Export" > "Response Codes" > report "Blocked Resource Inlinks".
3. Custom file robots.txt. Now webmasters can download, edit and test the file robots.txt using the new function "Custom" in the tab "robots.txt" in the section "Configuration". Feature allows you to add multiple files robots.txt at the level of the subdomain, test directives in the SEO Spider and see what URL blocked.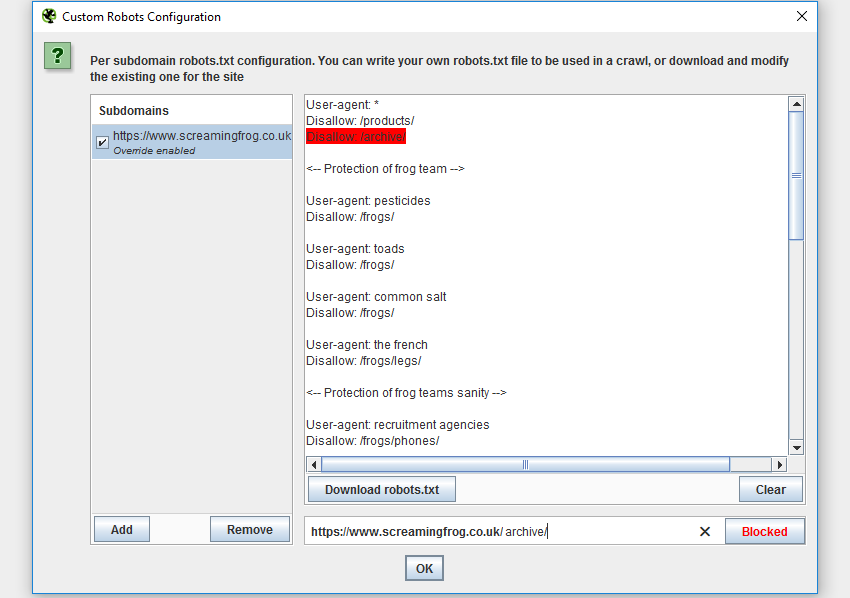 4. The hreflang attributes. Updated SEO Spider retrieves, scans and provides reports hreflang attributes to links and HTTP headers. These attributes are also retrieved from the Sitemap files during scan list mode. The tool offers 4 new report on the markup hreflang:
"Errors" shows the attributes that do not return any response code of the server 200 or not attached to the links on the website;
"Missing Confirmation Links" shows the page with no confirmation link and the page that is requesting it.
"Inconsistent Language Confirmation Links" displays a confirmation page that uses codes of different languages on the same page.
"Non Canonical Confirmation Links" shows the confirmation link that point to non-canonical URLS.
5. Errors rel="next" and rel="prev"
. This report contains data on the errors associated with the attributes rel="next" and rel="prev". It will show the URL that is blocked robots.txt or return code in server response other than 200.
6. The export URL in the same order as on the website.
7. A new authentication configuration ("Configuration", > "Authentication"). It allows users to log in to any web form in the browser Chromium SEO Spider and then run a scan.
Recall that the version of the tool 6.0 came out in July. The main innovation in it was the launch of the redesigned crawler, the functionality of which is now largely approached the capabilities of the GoogleBot. In particular, now the crawler is able to handle elements on JavaScript. By default the SEO Spider displays the content as the browser which is used in the process of starting the scan.