Sputnik maps updated interface
In the past year, the Sputnik/Maps team the worked for a new user interface that combines modern design and modular approach. In particular, in the map service added a personal sections and additional services.
On Satellite maps you can now log in using social network, this is done literally in two clicks. After logging in, the user can save a list of favorite addresses in the tab My maps. And then directly from the page, you can pay utility bills and to receive information about service organizations and organizations around.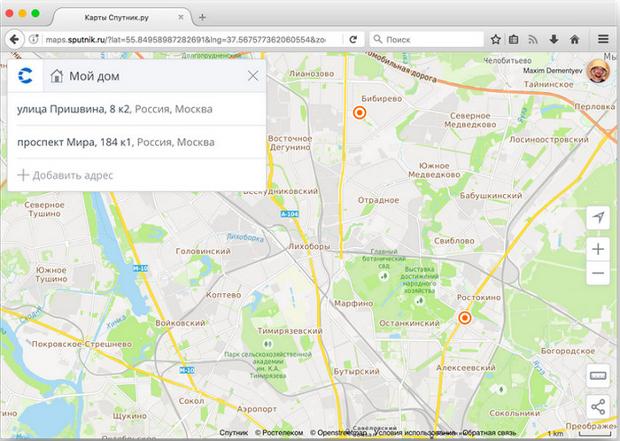 In the section My maps available to the user a simple and convenient map editor, with which you can mark points of objects, their description or lines to draw paths/drawings/objects. Alternatively, you can draw your own unique route with the guerrilla trails of which no one knows save the map in this form and send it to your friends.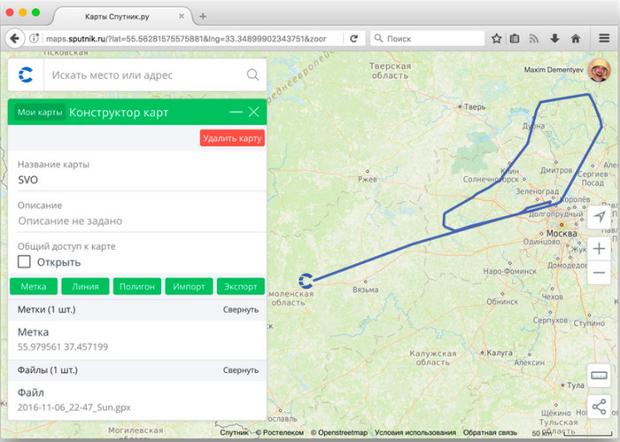 The service also now provides additional information about search objects, buildings, cities and countries: shows the weather in the region, gives out the most popular pictures of the city/country, its symbols (emblem, flag) and also a relevant link to the service Sputnik/Tourism, clicking on which you can find more information about the user is interested city or district of country.
The constructor of maps has been developed by a team of Sputnik in July 2015 in order to maximum simplify the task of embed on site interactive map of a given size. Then API of Sputnik map service was opened to developers and owners of sites and applications.