Pinterest added groups in the ad campaigns
Pinterest continues to improve their product advertising. The latest innovation in this field was adding groups in the ad campaigns.
As a result of the campaigns in Pinterest has a following structure: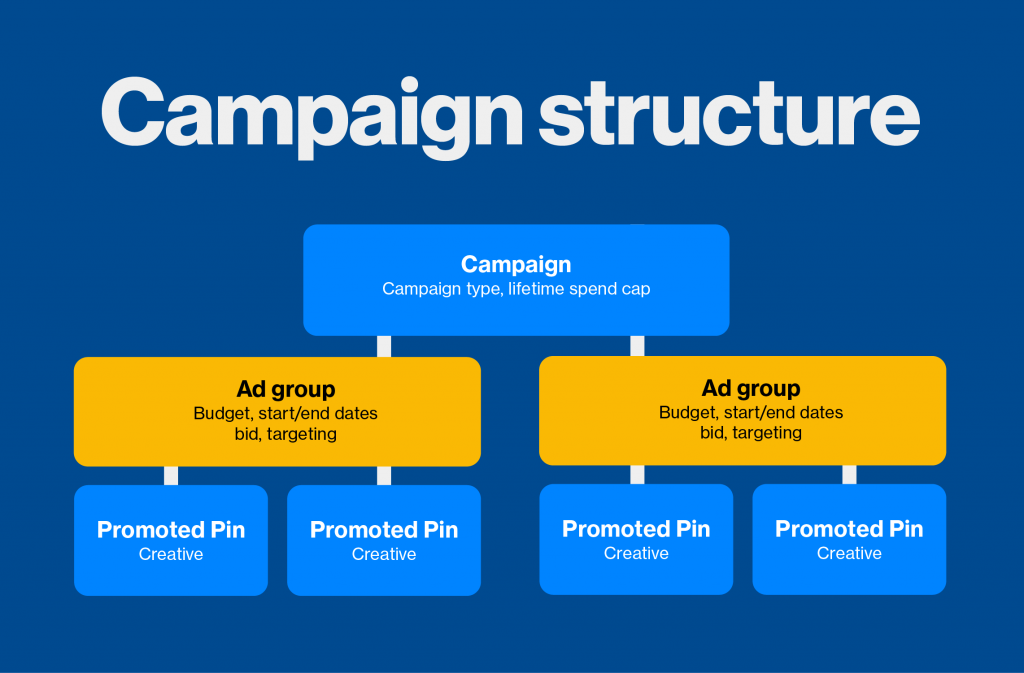 Now advertisers can control the targeting and budgets for individual ad groups, to test the effectiveness for different purposes and use different budgets for individual audience segments.
Innovation starts gradually and will be available to all advertisers before the end of January. If you have a business account, a notification will be sent by e-mail. It will also appear in the Ads Manager.
Recall that in October 2016, Pinterest has launched new types of promoted pins. The company also said that promoted pins launched in the UK and will soon appear in other markets. Previously they were only available to advertisers in the United States.