OK.ru the opportunity to promote posts for OKs
Classmates appeared a function of paid promotion posts per domestic currency — OKs. Promotional advertising allows you to promote a post to the subscribers of the group, accompanied by a preferences of the target audience: gender, age, geography and scope.
The tool is designed for small business and the media, will be useful for fast lighting news or situational promotion of goods or services, and does not require the existence of a permanent promotional office myTarget. The format will also be of interest to administrators of community — sales of promopost on the audience your group will become an additional way of monetization.
In order to use the new instrument when you publish a post set to "paid promo" and the desired settings of the target audience. The feature will be available for all soon. The price is 80 rubles per 1 thousand of people who have seen the note, and for ordinary post and 200 rubles for 1 thousand users when promoting notes from the video.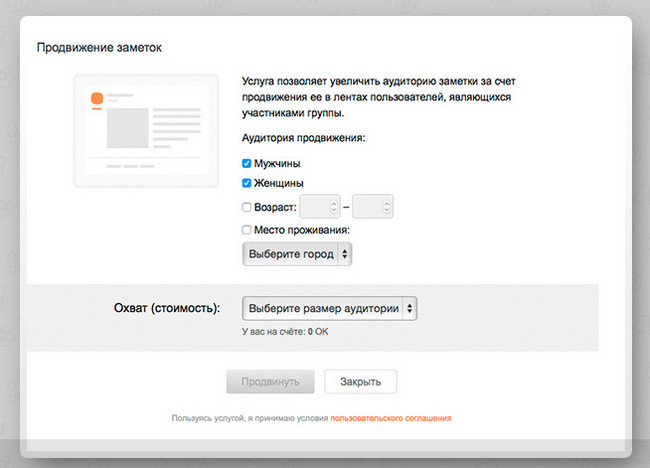 When using the tool will remain a limit on the advertising of three records in the group. This limitation exists for groups that make money on advertising. Advertisers will still be able to promote posts via myTarget without restrictions.
To test the new tool featured on edition of N+1 and The Village, the company Kupibilet, "Rosa Khutor" and Busfor.
Paul Odini, head of distribution Department at N+1:
"We promopost to the audience group, is a convenient and quick way of activating the readers and focus attention on the most important news occasions. Among the total number of publications is sometimes difficult to isolate for members of Tu, which contains an important scientific discovery or revolutionary invention. And, of course, we're glad to have my Classmates there was a tool that solves this problem".