In OK Live app for iOS appeared virtual mask
In the OK Live app for iOS for users became available the virtual mask which you use in live. Such an opportunity was not previously available for streaming in any social network on the iOS platform.
OK Live users now on iOS can to try the black mask Incognito, to appear in the image of the deer or feel the true spirit of Mexico.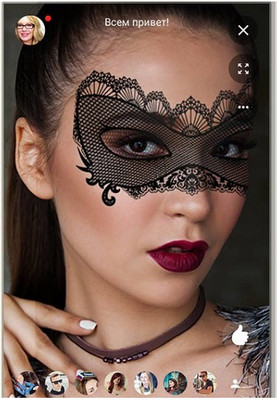 Previously, in June 2016 social network OK has launched an application for creating video in real time OK Live and it immediately got to the top of the top best apps from Russia.
In early December the app OK Live has become the most reviewed app in the Google Play Market.
On Android a similar feature is already working since the end of December 2016.