OK.ru launched a virtual mask at OK Live for Android
OK the app is Live for Android users became available to the virtual mask in which you can appear live. Such an opportunity was not previously available for streaming in any social network on the Android platform.
Update launched specifically for the New year, so the first masks were the hat of Santa Claus with animated falling snow background, snow Queen with flying snowflakes and Christmas horns. Users will be able to go live in the image of the deer, hare, cat, age the face and to wear a carnival mask.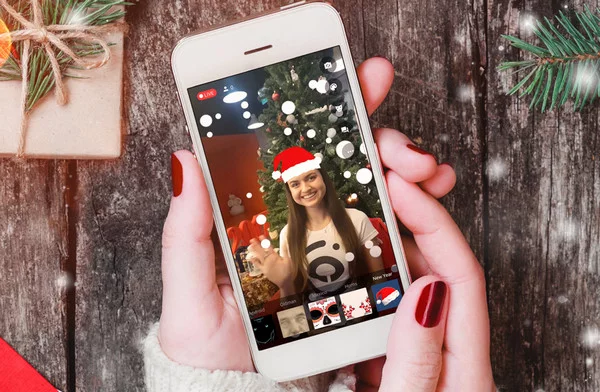 Recall that social network OK.ru has launched an application for creating video in real time OK Live in June 2016, and it immediately got to the top of the top best apps from Russia.
In early December the app OK Live has become the most talked about app in the Google Play Market.
Update the app to iOS users will be available soon.