LinkedIn has redesigned the website
Social network for professionals LinkedIn has launched a new website design. This step was designed to bring the desktop version of the service in accordance with mobile. The company also hope to encourage users to spend more time on the platform.
One of the main innovations in the new version is a more personalized news feed. It involves not only algorithms, but also the editor.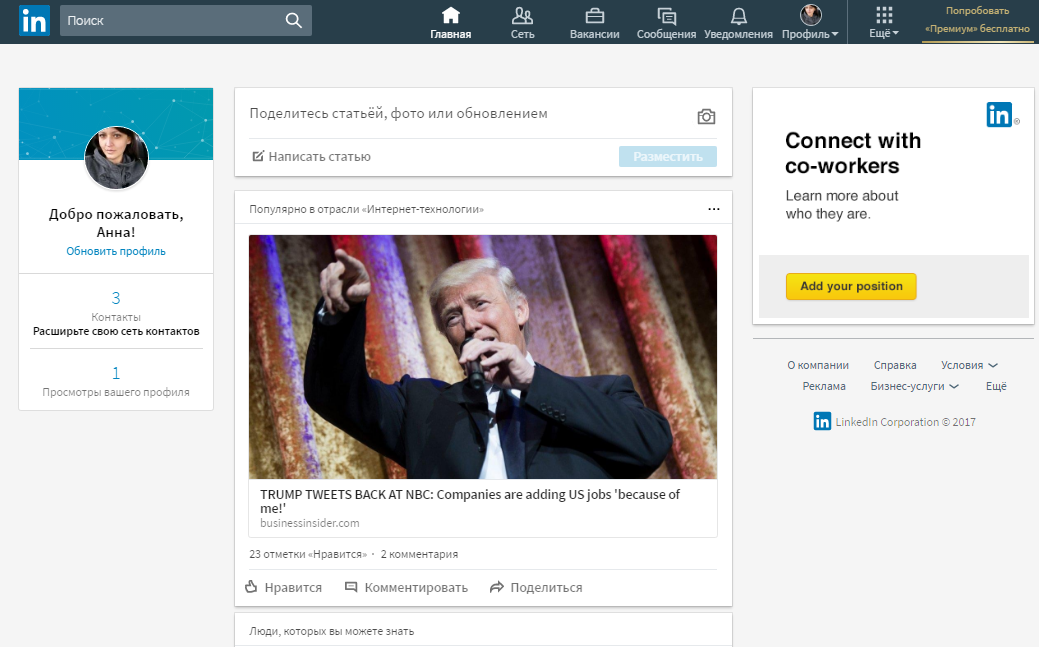 The site also appeared a pop-up window with the personal correspondence, similar to solutions in Facebook and VK.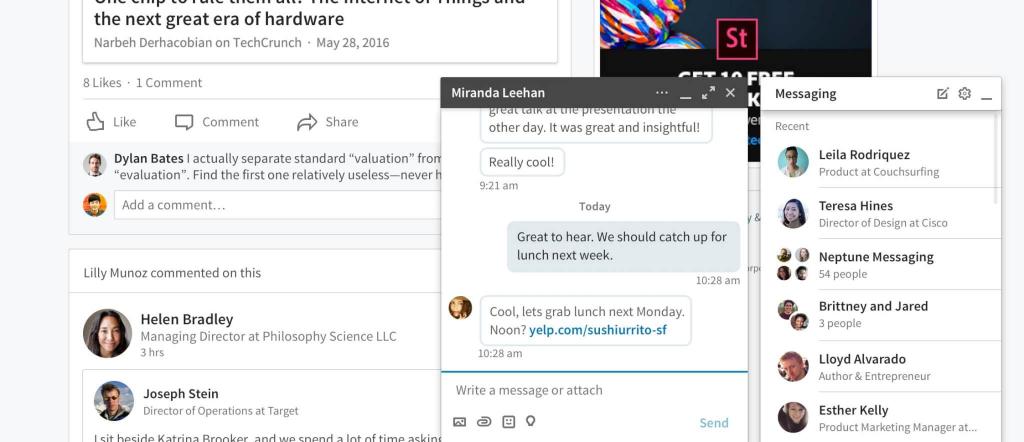 In addition, improved search functionality. Now users do not need to select specific fields to refine the query. LinkedIn began to better understand what people are looking for.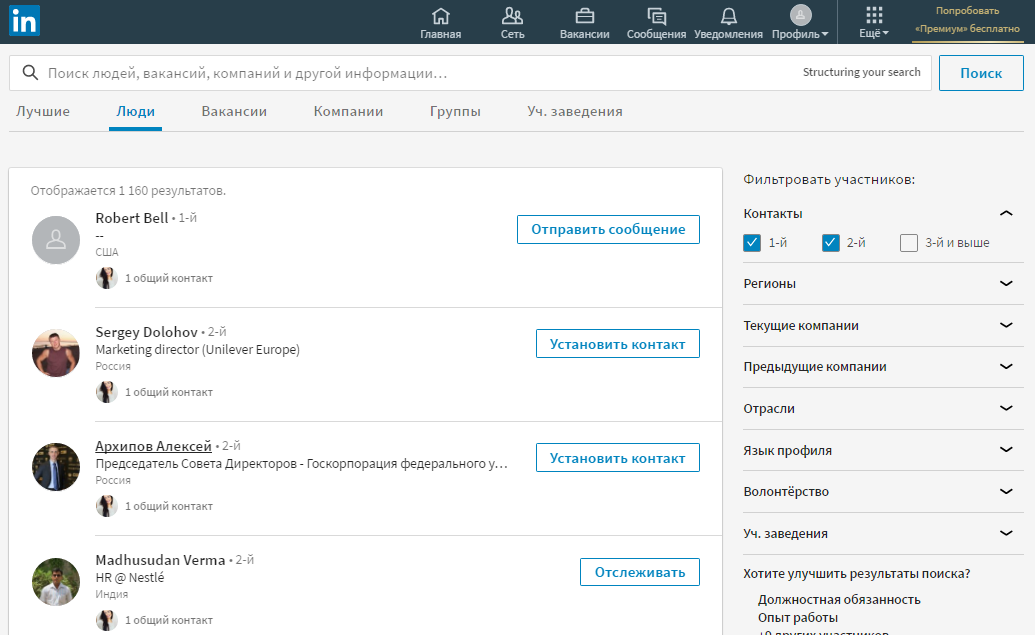 Another innovation was the new navigation menu. Now it includes the following items: Home, Network, Jobs, Messages, Notifications, Profile. It also has a button, when clicked you can see all the additional solutions offered by LinkedIn: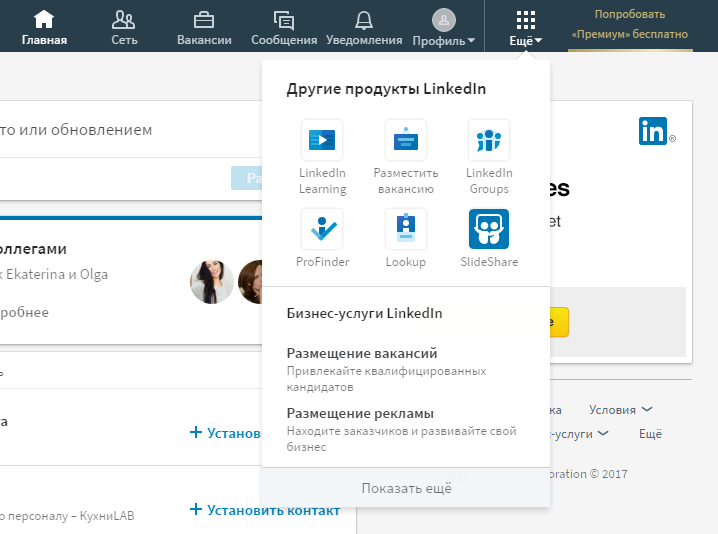 Profile page in the new version of the interface looks like this: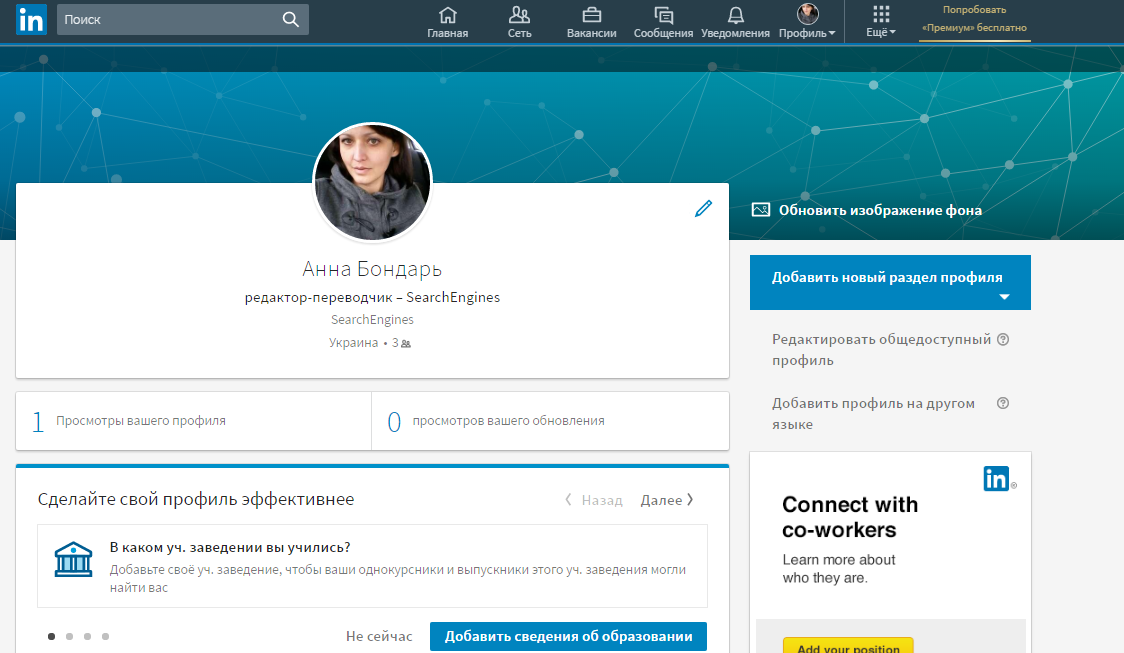 This makes [LinkedIn] simpler to understand and helps [members] understand what they should be doing with it. We knew that we would do the same [redesign] with the desktop and architected the mobile backend with the mindset of treating the desktop as a platform. All are talking to the same APIs as the mobile app, which allows LinkedIn to innovate more quickly- said senior technical Director LinkedIn Chris Pruett in the comments VentureBeat.
Recall that the design of mobile applications the company renewed in late 2015.
Today the audience LinkedIn has 467 million users. In Russia the social network is blocked from November 2016.
In December 2016, Microsoft closed a deal to buy Tumblr.