At LinkedIn there was a Russian analogue – Link You
In Russia appeared the analogue of the LinkedIn service called Link You. It was launched about a month ago, Russian entrepreneur Igor Malikoy.
A new project allows you to search for people of a certain profession and to communicate with them. However, according to experts, it is unlikely to repeat the success of LinkedIn. LinkedIn users are focused on establishing business contacts, and Link You positions itself as a Dating site.
The new service until there is only desktop version. When registering on the website the user is asked to fill out a questionnaire and specify their profession, position, favorite books, music, religion, nationality and even your beloved pet.
The design is visually reminiscent of LinkedIn. He also made in white and blue colors.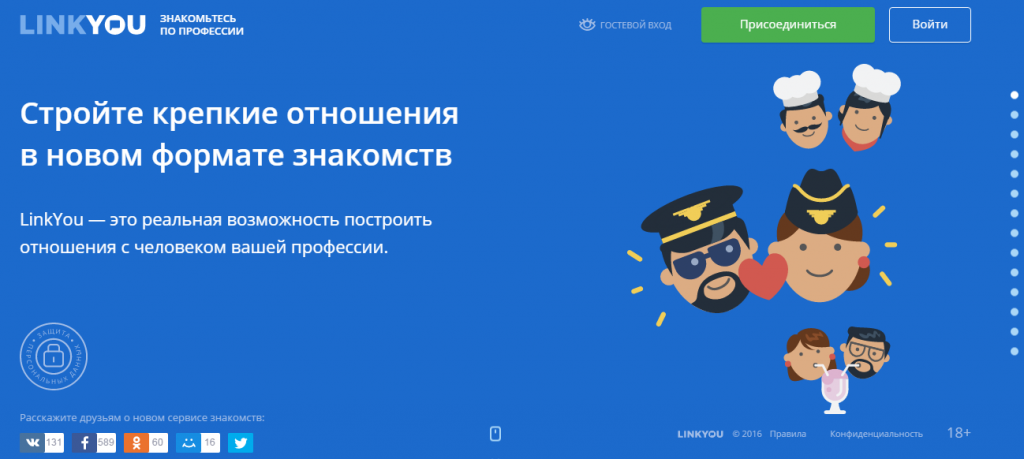 As in LinkedIn, when you can buy a premium account. For 300 rubles per month users will get access to features such as search by nationality and religion, stealth mode, raising 5 questionnaires and 5 free gifts. They will also be able to see when the right person was last online.
Unlike on LinkedIn, in Link You can only search for people by profession, age and sex. The ability to search for posts in the service is lacking.
Recall that on 17 November, Roskomnadzor blocked LinkedIn on the territory of the Russian Federation in connection with violation of the law on personal data.