The monthly audience of Instagram has reached 600 million users
Audience Instagram has exceeded 600 million users per month. For six months this figure rose to 100 million, reported in the blog service.
In June, the number of active users of Instagram was $ 500 million. For comparison, to reach this level and rack up 100 million users, the company took 9 months.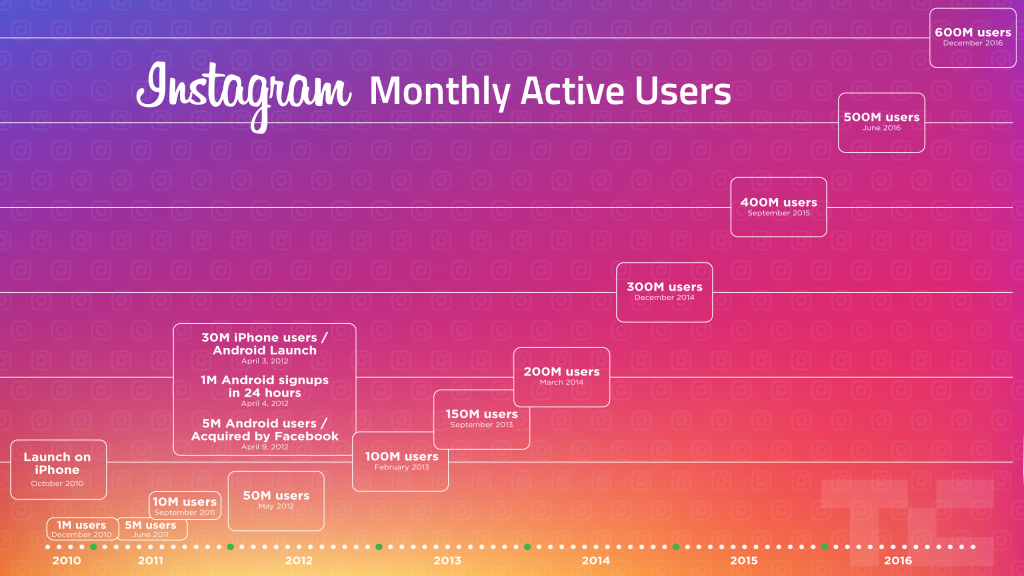 Important events in 2016, the team will include the launch of Instagram Stories, features live broadcasts, the ability to send disappearing photo and video in private messages and new tools for managing comments.
"This year a lot has changed, but the Instagram community and freedom of expression that we provide, remained the same. Now you have even more ways to share interesting with your friends and followers. Includes Stories appeared Instagram, direct broadcast and disappearing photos and videos to personal messages. We have also updated security tools to give you more control over the review and other aspects of your presence in the service. We work hard to make Instagram safer – both for networking and self-expression", — noted in the company.
We will remind that yesterday in Instagram also appeared the possibility to save the posts of other users for later viewing.