45% of the sites from Google SERPs are using https
According to Mozcast, currently 45% of the results on the first page results of Google accounts to the HTTPS sites.

In January 2016 the figure was 25%, in July – 30%, in October – 40%. According to the forecasts of leading Analytics Moz, Peter Meyers, by June of 2017 it will reach 50%.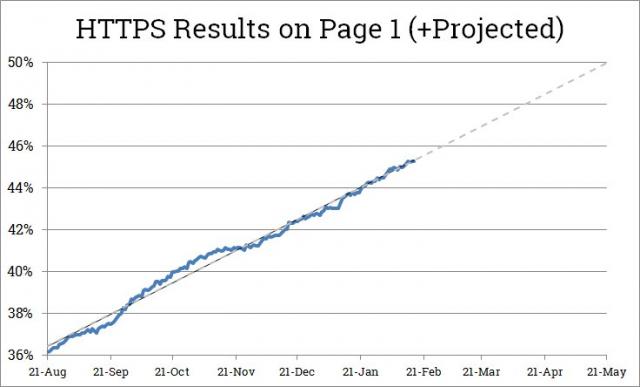 Monitoring tool SERP Mozcast tracks about 10 million requests.
Previously in December 2015, Google started to index the HTTPS version of the page by default. Since then there has been a small but steady increase in the proportion of HTTPS in the top results of a search engine.
And in October 2016 it became known that a small boost in the ranking Google still receive all HTTPS.