Google changed Hangouts, now there are two services – Chat and Meet
Google Hangouts divided into two new enterprise service – Hangouts Chat and Hangouts Meet. About this informed the head of Hangouts Scott Johnston in a blog of the company.
Hangouts Chat is designed for text messaging and works similar to Slack: it is possible to create channels for conversations and comment on individual posts. Among other features are advanced search, the ability to filter conversations by type of files and integration with other Google products.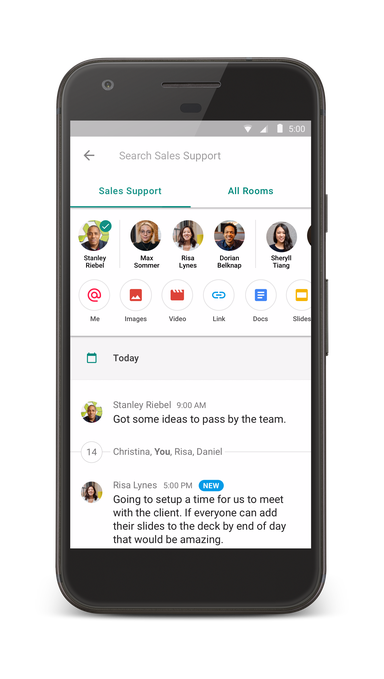 The company also plans to launch a platform that will allow you to create bots for Hangouts Chat. In the first stage, the user can access the solution from services like Asana, Box, Zendesk and ProsperWork.
Hangouts Chat will be released as web version and apps for iOS and Android. The timing of the public release of the company not said.
Hangouts Meet is designed for video conferencing with a large number of participants (30 people). For comparison, in Hangouts for a meeting you can invite up to 10 people. At the Meet also provided the opportunity to record conversations. The service is integrated with Gmail, Calendar and other products of the enterprise package G Suite.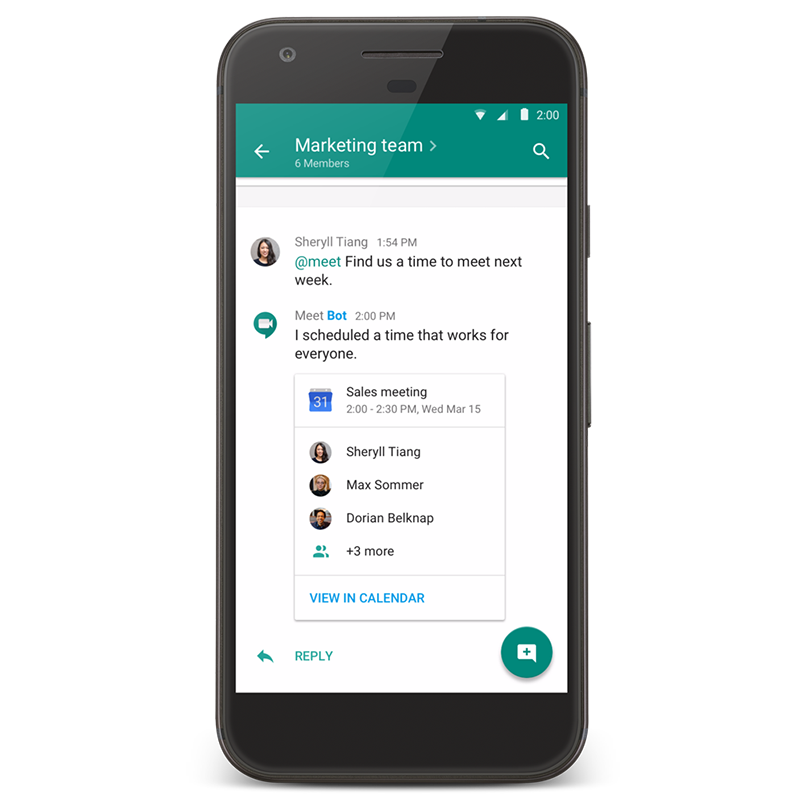 Hangouts Meet available for everyone. For customers G Suite it will be launched in the coming weeks.
That Google has created a new service for video conferencing called Meet, became known in earlier this month.
The Hangouts are still available in the app stores. Whether the project subsequently closed, Google said.