On Google Street View published images of the crater of the active volcano
Google Street View has given users the ability to look into the crater of an active volcano on the Ambrym island in the Pacific country of Vanuatu. About it reported in a company blog.
To obtain images of the volcano, Google invited two researchers – Geoff Mackley and Chris Horsley. They descended 400 meters into the Marum Crater, and took 360-degree photos of his journey to the lake of molten lava.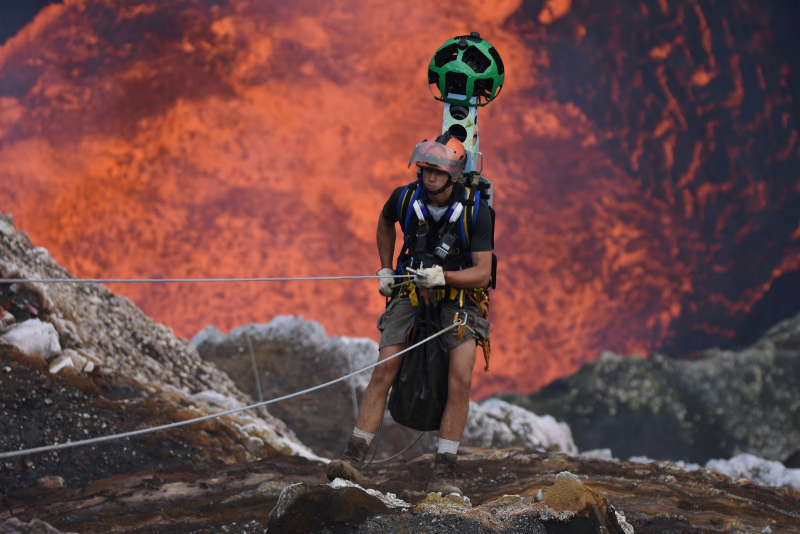 "You only realize how insignificant humans are when you're standing next to a giant lake of fiery boiling rock" said Mackley, returning from the crater.
"Standing at the edge and feeling the heat lick your skin is phenomenal," I hope that by putting this place on the map people will realize what a beautiful world we live in.", — said Chris Horsley after returning from his descent into the crater.
Last summer, Google
sent
a team of researchers deep into Masaya volcano in Nicaragua. They installed sensors that will help scientists predict the next eruption.