Google tests new SERP for video
Google testing carousel for videos in the search results on desktops. Innovation noticed Peter Meyers from Moz.
The carousel appears by request [unicycle] and includes three cards with the video and the button to view more results. It is noted that in the carousel enter the results of the main SERP.
Looks like the carousel so: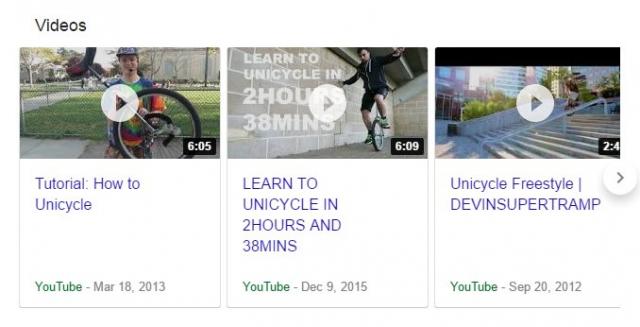 Testing is conducted on a limited scale.
In February in the Google results appeared carousel filters. It appears both mobile and desktop SERPs, but only for same requests.