Google has become increasingly showing Rich Cards in SERP
Google has become the most advanced display cards (rich cards) in the search results. This is evidenced by the data monitoring tool SERP RankRanger.
3 january 2017 Google returns rich cards for 7.9% of the queries, and 4 January 2017 their share increased to 10.3% and remained at this level.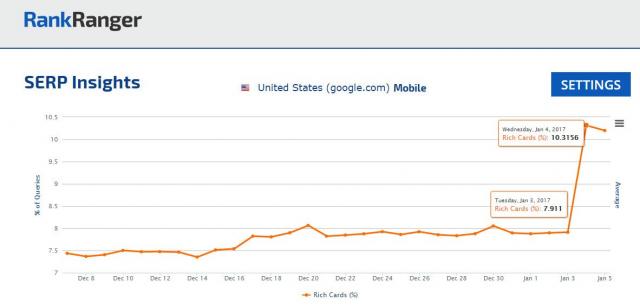 Recall that Google announced about the launch of a new format of search results cards rich in spring 2016. The results he presented as a carousel of cards with pictures of high quality. As advanced snippets, rich cards using semantic markup Schema.org.
In December, Google updated the documentation for the markup of structured data, adding support for two new types of advanced cards: online courses and local restaurants.