Google is testing a promo block on the local knowledge panel
The English-language industry experts noticed that Google is testing a new block on the local panel of knowledge networks in SERP. Users of the service My business can place in the block information about discounts and promotions.
A new block can be seen when you search [theme park orlando fl collection]. It looks like this: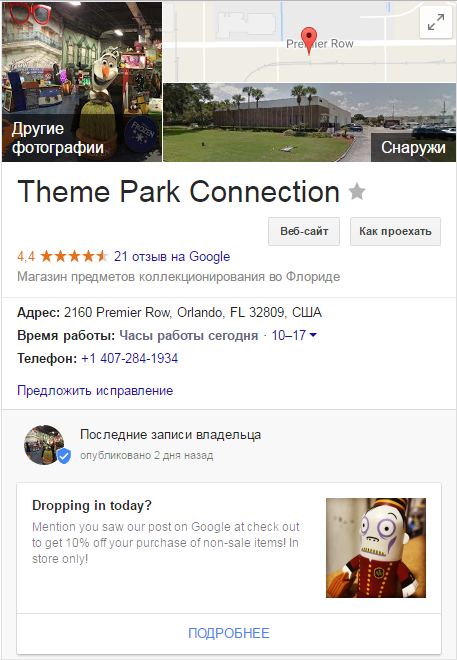 In this case, a new section called Latest from the owner contains information about the 10% discount for those who saw the message about the campaign in the Google search results.
When user click on the Details button, the user will see how to get to the store: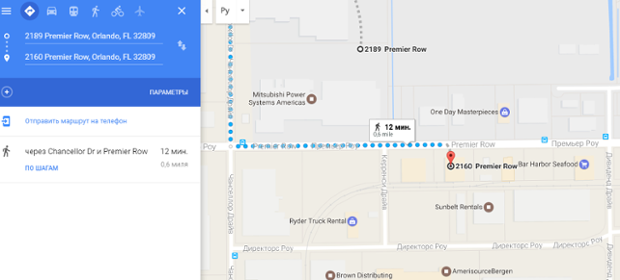 Previously, last month, Google tested the product advertisements in the local SERP.