The income of developers of Google Play for the year increased by 82%
In the IV quarter of 2016 Google Play paid to app developers $3.3 billion – 82% more than last year. About it reported in the report Sensor Tower.
App Store has brought developers to $5.4 billion in revenue, which is 60% more than in the same period of 2015.
Total earnings Google Play and App Store for the year increased by 64% and amounted to $8.7 billion.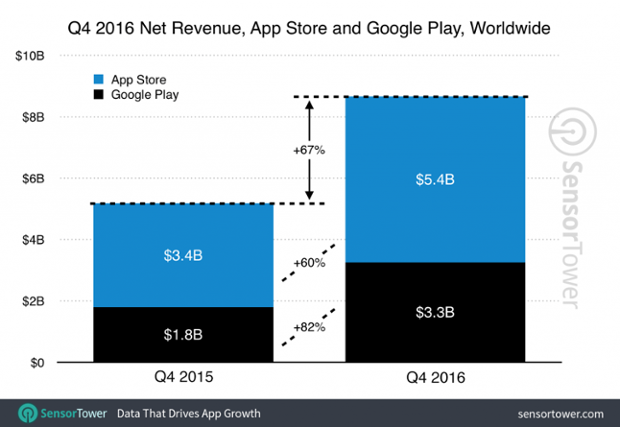 The number of app downloads on both platforms increased by 17% year-on-year and amounted to 19.2 billion.
In the annual ranking of the applications by the revenue and installs is a leader company leading Facebook. First place was taken by the primary application of the social network, the second is Facebook Messenger, the third – WhatsApp. On the fourth position is located the app Instagram, and on the fifth – Snapchat.