Google has added to mobile search results carousel to refine the query
Google launched search mobile results new roundabout, with the help of which users will be able to clarify your query.
The screenshot below is an example of such a carousel for the query [shoes]: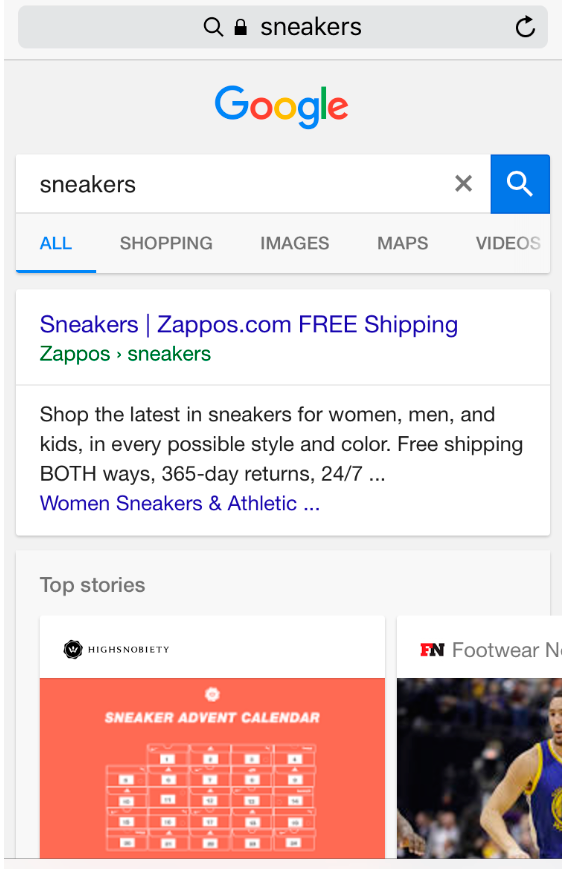 After having selected the appropriate option, Google will update the search results to match the new request: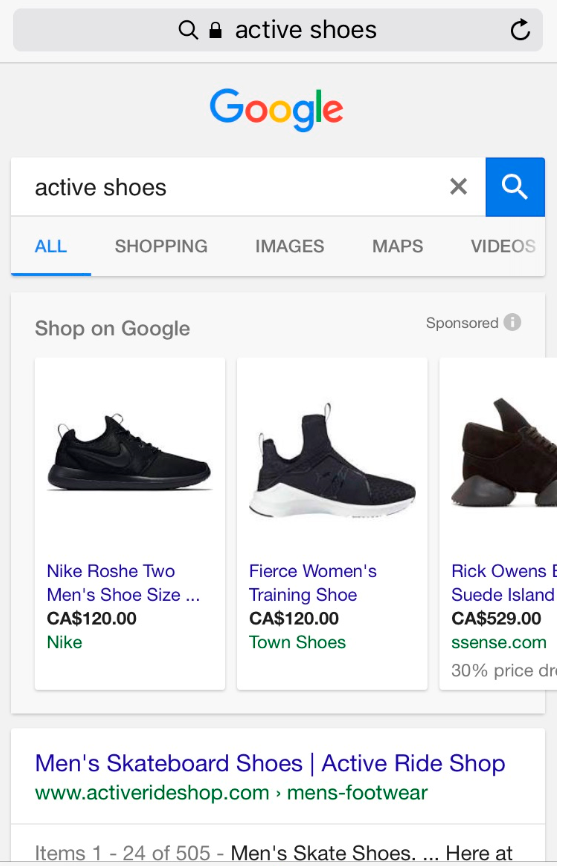 It should be noted that this is not a filter for shopping ads as a function of organic search. For many refiners, shopping ads did not appear. For example, if the user selects the option [sneakers], the advertising results will not: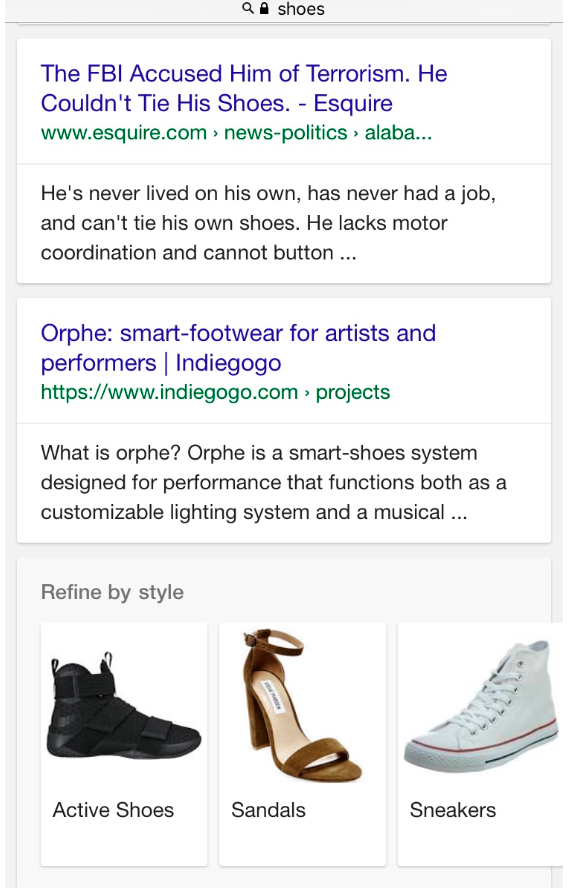 A new feature also works for queries that consist of several words. For example, [apple ipod].
Carousel run only on mobile devices. In the Russian version of the search it is not yet displayed.