The Google Maps Android app added new features
Google announced update of the interface Maps App for Android. In the lower part of the main screen there is a new panel which opens when you swipe up. With its, users are able in real time to receive information about traffic jams, places nearby and public transport.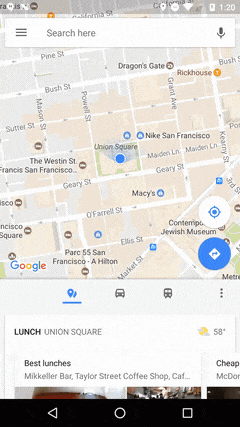 On the Places tab will be shown near to the user restaurants, bars and cafes, also grocery stores, gas stations and pharmacies.
On the Driving tab you can find information about traffic jams and also to know how much time it will take to get home or to work. For this feature to work, you need to save home and work addresses in the app. In this section you will also be able to switch to driving mode by pressing the button Start Driving.
In the Transport tab you can find the nearest public transport stops and see the schedule. If the user saves his work and home address, he will be able to see the best route to this place, and how much time it will take to get there.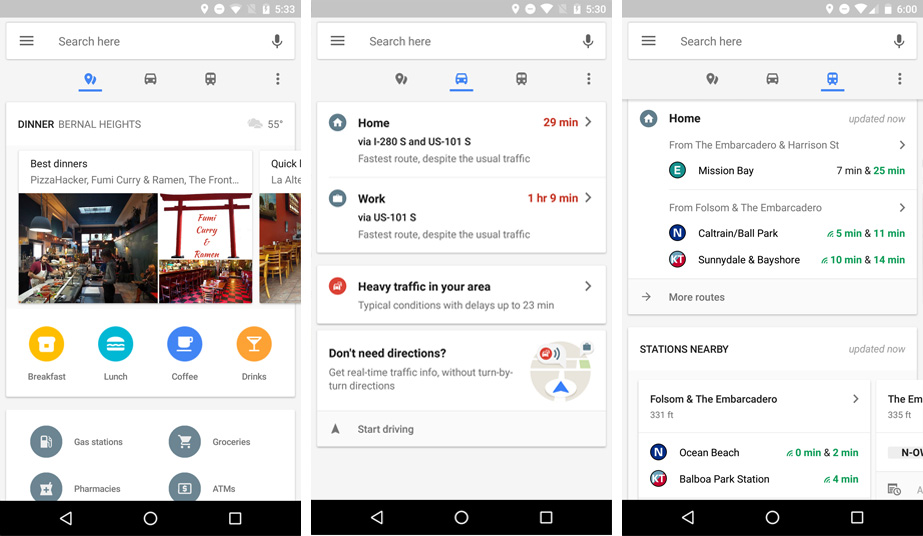 Start update was launched on 6 February. In the coming days it will be available to all users of the application Google Maps for Android.