Google and Facebook dominate the top 10 applications 2016
Analytics company Nielsen has published the top 10 most popular apps in 2016 in the United States. Most of the items in this list (8 of 10) took Google and Facebook.
On the first line of the rating housed the main Facebook app for a second – Facebook Messenger. Followed by 5 applications from Google: YouTube, Maps, Search, Google Play and Gmail.
Eighth position was taken by Instagram. Completing the top 10 apps from Apple and Amazon Music.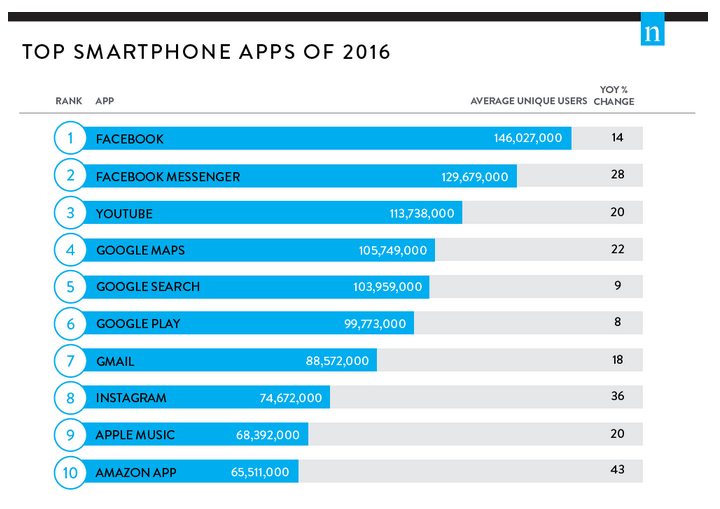 For comparison, according to comScore in November 2016, the Facebook app uses 79% of smartphone users.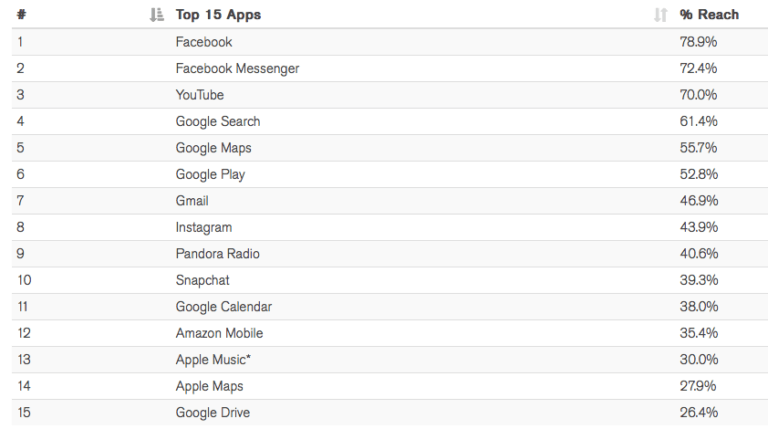 In the top 10 in comScore release also includes Pandora and Snapchat, taking 9 and 10 positions, respectively.
Both ratings were made on the basis of data obtained through a survey of smartphone users in the United States.