Google is working on eliminating fake news from issue
Google is working on improving the algorithm, which operates block "breaking news" in search results. The company's goal is to promote higher quality news sources, and eliminating the fake news.
Earlier this month, the head of Google, Sundar Pichai in an interview with BBC said that the search engine tends to reduce to zero the probability of spreading false news.
About two years ago, Google opened access to the block of the main news for all publishers, not just the sources Google News. In the result it began to be published from Twitter, Reddit, YouTube, Hacker News and blogs with very low quality content. After running the AMP to get into the unit even easier – these sites are quickly adopting the new format, and their news even faster appear in the search results.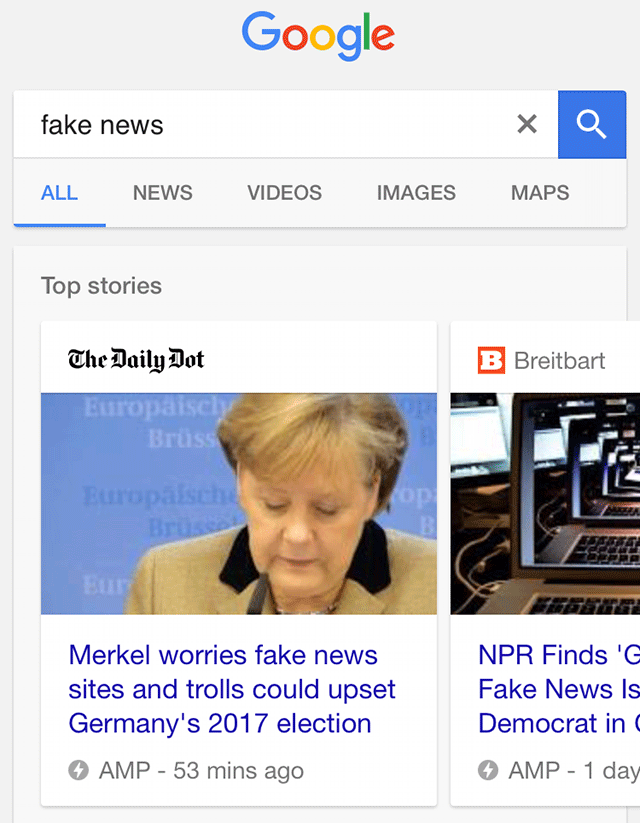 Although the sites approved by Google News not always publish quality content, they meet certain criteria. In this unit "breaking news" these requirements do not apply.
We will remind that in October, Google news began to mark articles with the proven facts.