Google has made the integration of Data Studio and panel for webmasters Search Console
Google announced about the integration of data visualization tools and Data Studio with Search Console.
To create reports Google Data Studio imports the data from:
AdWords;
Google Analytics;
YouTube;
BigQuery;
Twitter 360;
Google sheets.
Now they also joined the Search Console.
Data Studio users can create reports that contain only the data from the Search Console, or combine data from different sources. For example, to compare trends in paid and organic traffic.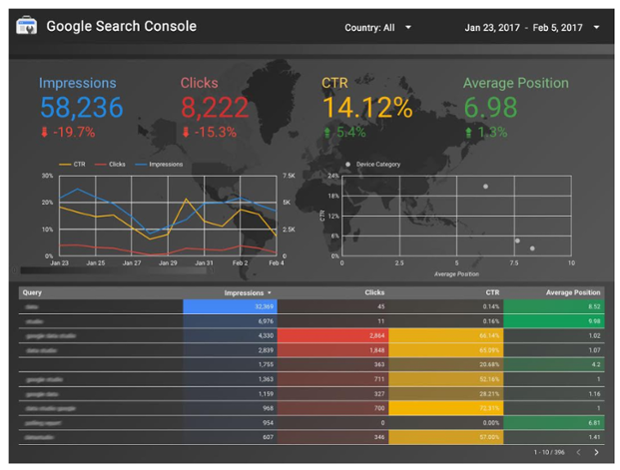 Data Studio is free version of Data Studio 360 tool. Previously, the service Data Studio was launched in the spring of 2016. Initially it was to create up to 5 reports, but at last week Google removed this restriction.
The paid version of the product Google Data Studio 360 is part of Google Analytics 360 Suite – set of tools for integrated working with data and marketing analytics.