Google thrown out of the index in excess of 1 million pages
Google updated a report about the requests for removing content due to copyright infringement.
According to the latest data for the period from July 2012 to February 19, 2017, Google has removed from search results of 1.01 million pirate sites and 2.14 billion URLs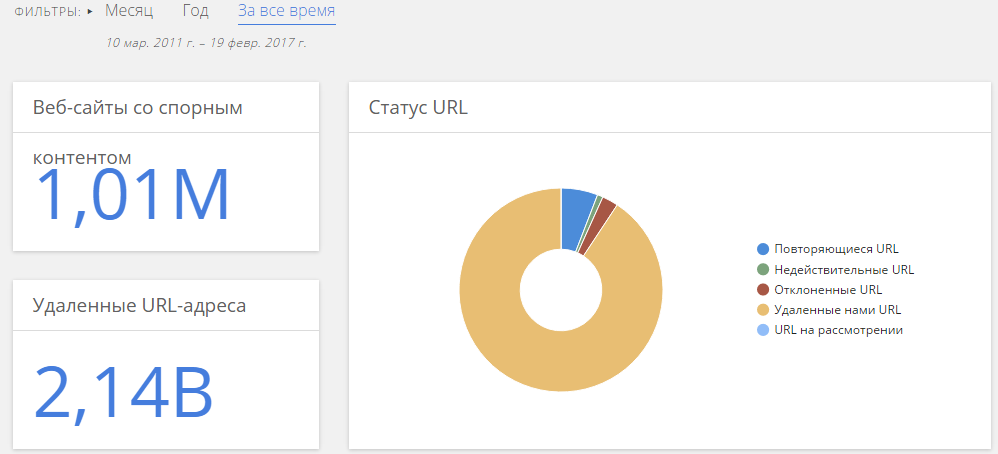 As seen in the chart below, each year the number of requests of copyright holders to remove pirated links from search results is growing

The delete request URL may be filed by the owner of the rights to the disputed material. Upon receipt, it is considered by Google employees.
If the request of the right holder is satisfied, the resource owner is the violator will receive a notification about it in the Search Console.
In accordance with US law copyright in the digital age, the webmaster can send Google a counter-notice. In this case, the search team will re-examine the question of the removal of the disputed content from the search results.