Google introduced Cloud Search – search engine for customers Suite G
Google introduced a new service Cloud Search, which allows you to quickly find the desired information in the G Suite corporate domain. It can be used to perform a search on Drive, Gmail, Docs, Sheets, Presentations, Calendar and other services.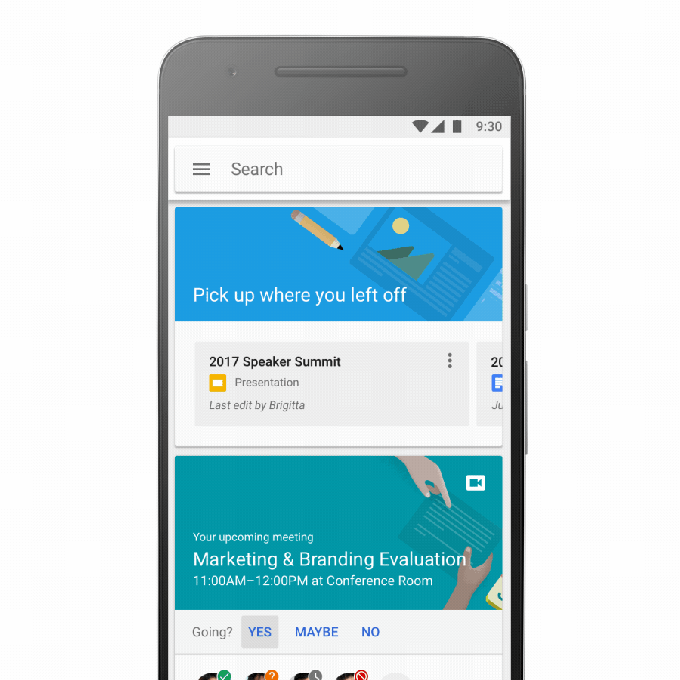 Initially, Cloud Search was called Springboard and was available in preview mode for a limited number of G Suite clients. Since February 14 2017 all corporate users can take advantage of Cloud Search.
Google Search Cloud is designed for use in large companies and allows you to quickly find documents, contacts, colleagues, information about scheduled meetings. Looking at the data contact, the user can by click to move to drafting emails, making a phone calls or to contact that person via Hangout.
In the same way as Google Now, Cloud Search provides information in the form of cards, regardless of where it is used – on a PC or smartphone. Thanks to machine learning algorithms, the service will show in the first place the information that may be of most interest to a particular user. Through the cards, it will remind you of an upcoming appointment, will display the last open files and other information.
Cloud Search is run for all companies which use G Suite Business and Enterprise. In the future Google promises to add more service functions and integrate it with third-party applications.