Google Assistant will be added on smart phones with Android 6.0 and 7.0
Google has announced that this week the voice assistant Google Assistant will appear on smartphones running Android 6.0 and 7.0 Marshmallow Nougat.
First it will get access to English-speaking users in the United States, Australia, Canada and the UK, as well as the people of Germany (for them to be released version in German). During the year Google will add in the Assistant support and other languages. Which ones, the company not said.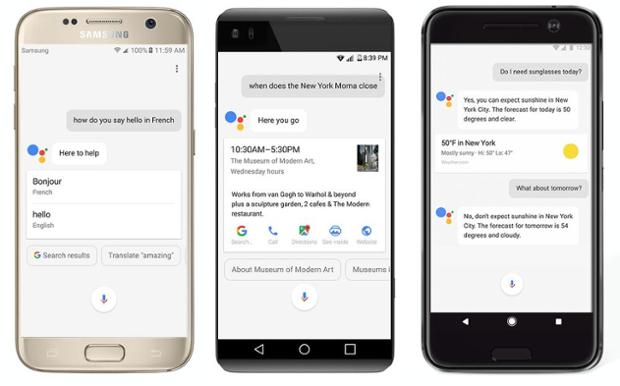 For existing devices running Android 6.0 and 7.0, the intelligent assistant will be distributed as an update to Google Play Services. It will also be built into some devices, including LG G6.
Google introduced the voice assistant of a new generation of Google Assistant in may 2016. In fact, he is more intelligent and advanced version of Google Now, which the company tried to humanize. Unlike Google Now, the Assistant can not only answer simple queries, but also to recognize the issues in ordinary language, to understand the context of the situation and maintain a continuous conversation.
Until recently, Google Assistant was only available to owners for smart watches of Android Wear, Google Home devices and smartphones Google Pixel.