Google has launched a service for creating apps App Maker
Google introduced App Maker – a new service for creating applications that focuses on corporate clients. Now the company is accepting applications for early access to the tool from organizations that use the paid version G Suite.
The new service allows you to create applications by dragging-and-paste various widgets within the user interface. They can then customize with scripts, HTML, CSS, JavaScript and JQuery. After launching the app, you can track its usage using Google Analytics.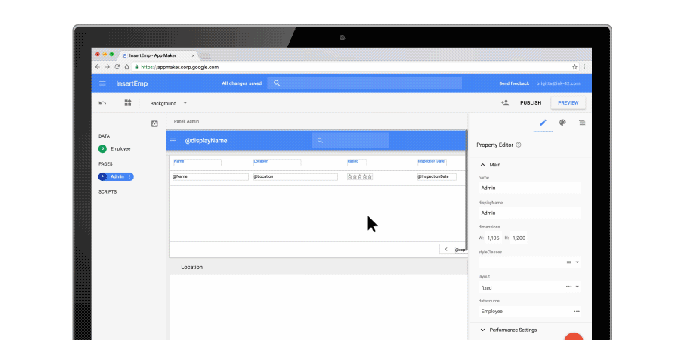 App Maker is targeted at those professionals who are not application developers.
"We aimed at corporate developers who make different decisions within their company, but do not possess the knowledge you have of mobile app developers", — says the launch of the service product Manager for Google Ajay Surya.
Apps created in the App Maker, operating on the same infrastructure that Gmail, Google Calendar and Drive.
The data that will be generated in the application can be stored in the new Google Drive service Tables, which is a managed structured database in Google Drive.
The App Maker will be able to integrate your app with many Google services, including Calendar, Contacts, Docs, Drive, Forms, Gmail, Groups, Translator, Maps, Google Sites, and Google BigQuery Table.