Significantly redesigned Google search app for Android
Google has updated its search app for Android, making the content more personalized. Now the news feed is divided into two streams: interest and upcoming events.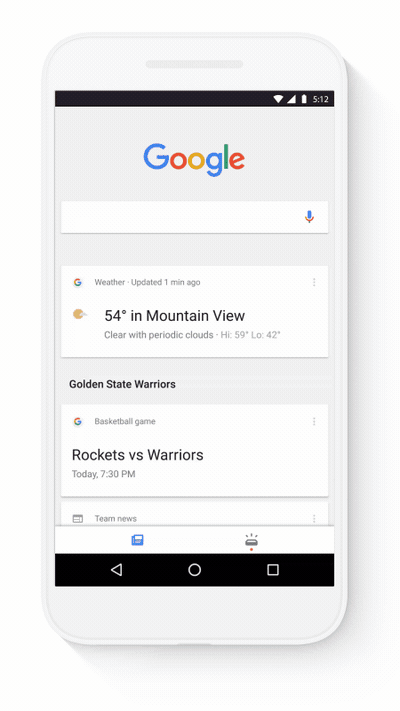 Starting today, in the Google app on Android (and coming soon to iOS), your cards will be organized into two sections: a feed that keeps you current on your interests like sports, news, and entertainment, and a section for your upcoming personal info, like flights, appointments and more — said the product Manager of Google Fred Brewin .
As you use Google's feed will become increasingly relevant. On the tab "Configure" users will also be able to specify topics to make content more personalized.
A new version of the app available for download in Google Play .