Google has changed the design of the system Google Analytics
Google Analytics launches new interface for all users, according to Search Engine Roundtable.
The redesign announced in October 2016. It was designed to simplify the service interface while maintaining frequently used functionality.
It was initially reported that the new UI will be launched within a few weeks after the announcement. However, access to it was not for all users.
Below is a screenshot of the updated user interface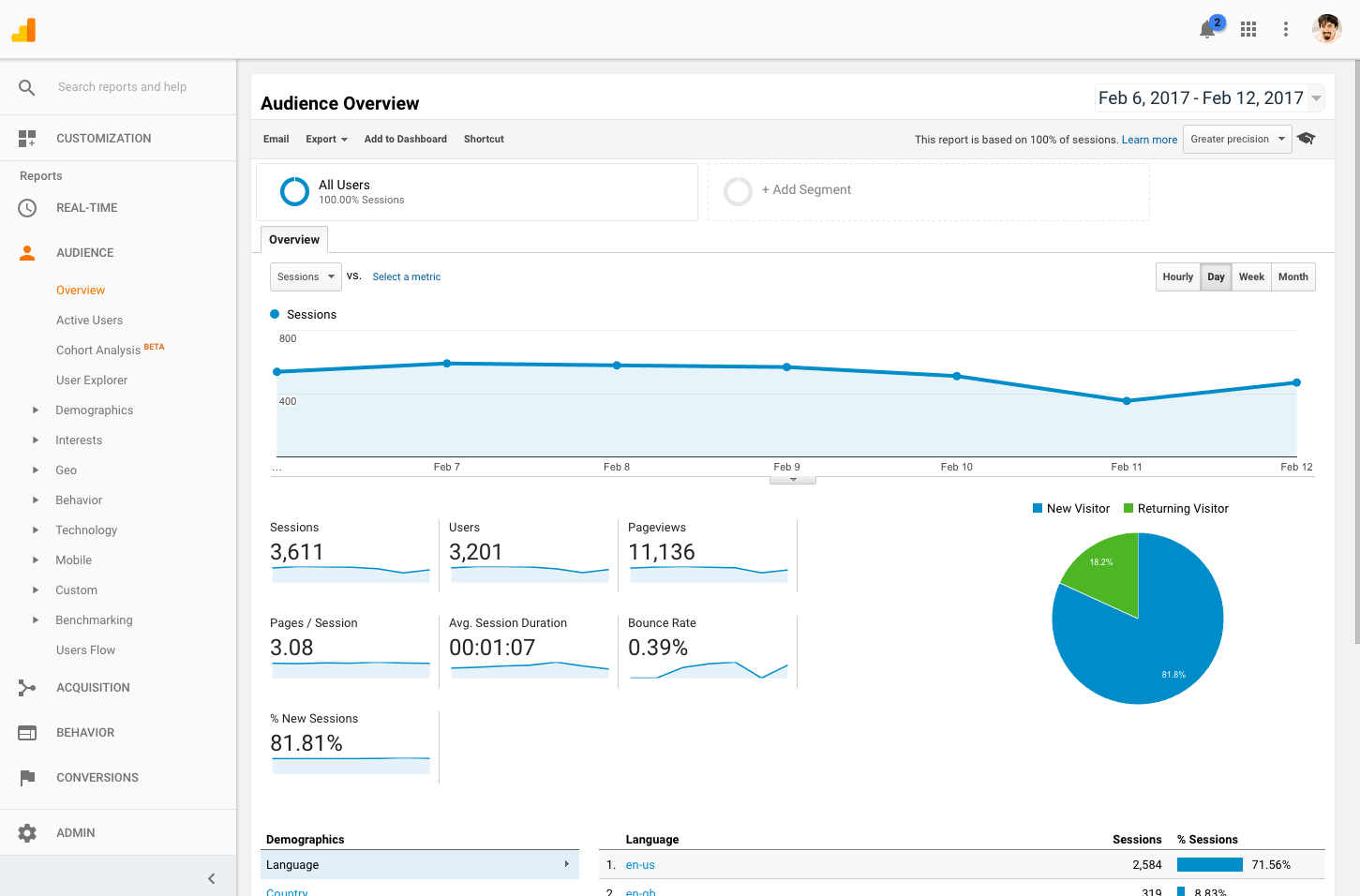 Previously that in August of 2016, Google Analytics changed the name to Google Analytics Solutions.