The number of AMP-results in Google News doubled
Over the last few days the number of AMP-results in mobile Google News has increased more than two times. About it state the data report by RankRanger.
25 Jan share AMP content in Google News in the U.S. was about 30%. 29 January it exceeded 70%: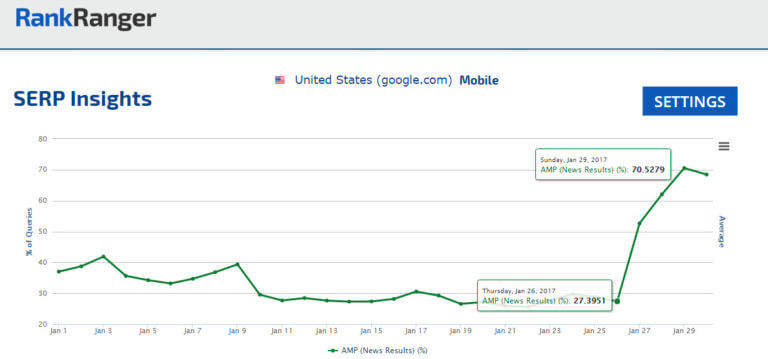 "The number of articles in the AMP format, which are displayed in the Top Stories in the Google results around the world boosted", — said the representative of RankRanger Modi Oberstein.
The chart below shows the increase of AMP for individual countries:

What is the reason for this increase is unclear. Perhaps we are talking about the update of the algorithm of Google News.
The press service of search engine company Google has not yet commented this situation.