Google has updated a report on AMP Search Console
Google has updated a report on AMP in the Search Console. Now all the errors are divided into:
critical – do not allow Google to index AMP content. The result is accelerated pages can't rank in search results.
noncritical – it is desirable to fix, but not necessarily. These errors do not affect the accelerated indexation of the pages, but prevent the display of extended snippets.
Below is the screenshots of the updates: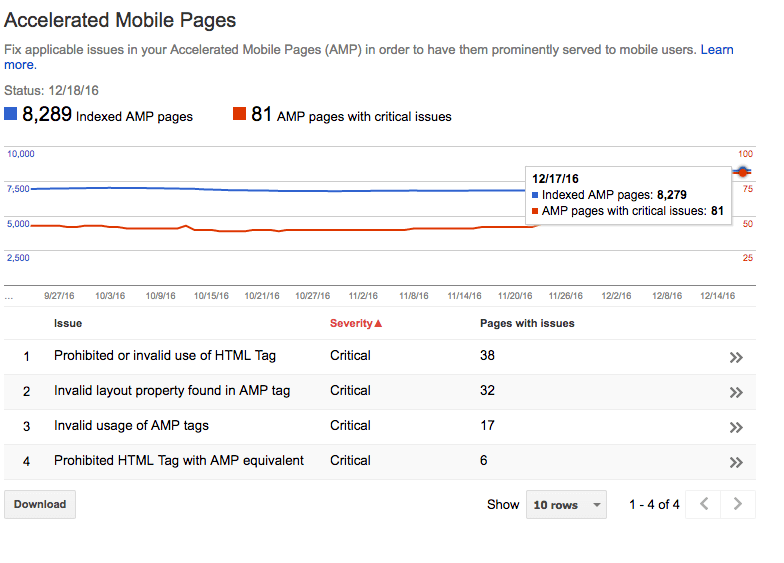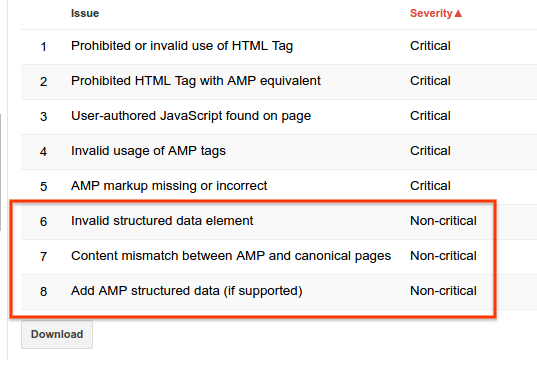 We will remind that the report on AMP appeared in the Search Console in January of this year. In may, developers updated the report, improving the categorization of errors. It also has more information on the specific problems identified during the scan of the accelerated pages.