Facebook will help to find free access points Wi-Fi
Mobile app Facebook appeared the function to search public and free access points Wi-Fi.
To find the closest access point, you need to enter the application menu and select "Enable Find Wi-Fi". When the function opens the map, which will indicate an open Wi-Fi network nearby. The app will also show how much time it will take to get to the desired point.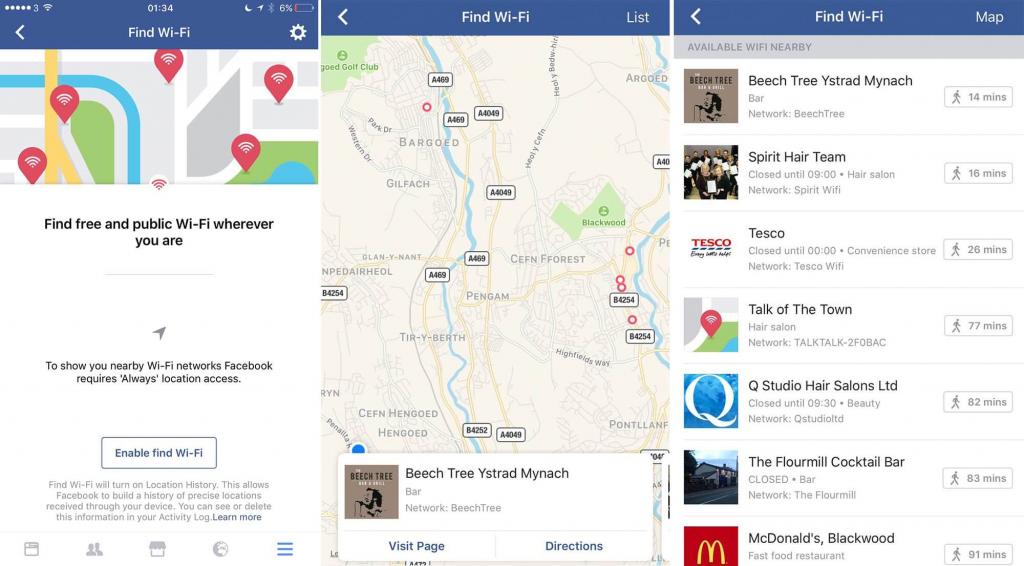 The new feature aims to help people to stay connected with friends and other important people, said the representative of the social network in comments VentureBeat.
In some countries it is running, the company said.