Facebook launches targeting the visitors
Russian users noticed that Facebook starts targeting the visitors of the page. While not available to all.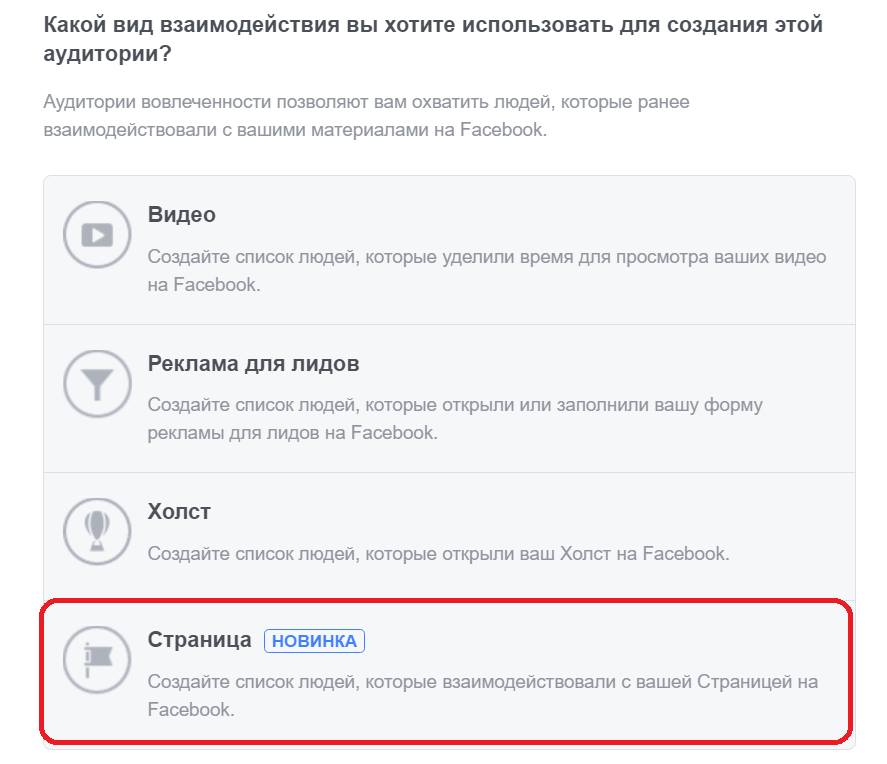 The first innovation announced the SMM-specialist Dmitry Rumyantsev. He said that the feature allows you to target multiple types of users:
Visitors page;
Those who interacted with the post or advertising post;
Those who clicked on the call-to-action;
Those who wrote something on the page;
Those who retained his post.
"If the setting for the "likes" and shares have long been possible in the VC, here is the setting for visitors to the community breakthrough. In fact now Facebook you can "return" ANY user who somehow interacted with you", — says Dmitry.
In
the comments
to the record of Rumyantsev, the head of SMM-direction of Inventive Retail Group
Konstantin Tsiolkovsky
noted that their access functions appeared about 2-3 weeks ago.
Director of the Belarusian company Web and Market Sergey Kuzmenko wrote that he began testing a new feature a few days ago. According to him, during the day, using the tool he got more leads than brings outdoor advertising in subways and elevators within two weeks.
Recall that yesterday Facebook announced a major update metrics and reporting.