Facebook is testing ads on the main Messenger screen
Facebook started showing ads on the main screen of the app. The experiment is carried out in a limited scope and includes only a small number of users in Australia and Thailand.
Ads are placed below the last conversations of the user. In the chats is not displayed until the user starts correspondence with the brand. The company will not be able to initiate communication.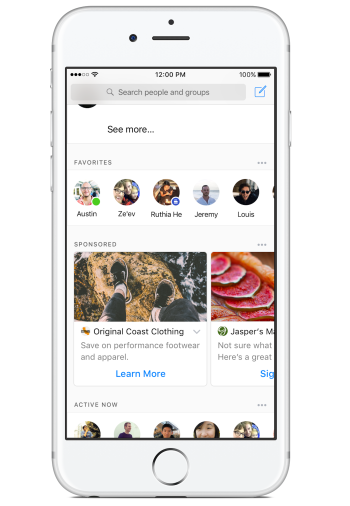 Users can hide unwanted ads or to report about violations by using the drop-down menu in Messenger.
Previously that Facebook officially launched the is in Messenger in November 2016.