Google has removed the term "fake news" from the rules of AdSense
Google has removed the term fake news from the rules of AdSense content policies, writes Mashable.
Changes in the rules of the advertising service has been seen in December – a month after Google announced about his decision to remove advertising for fake news sites.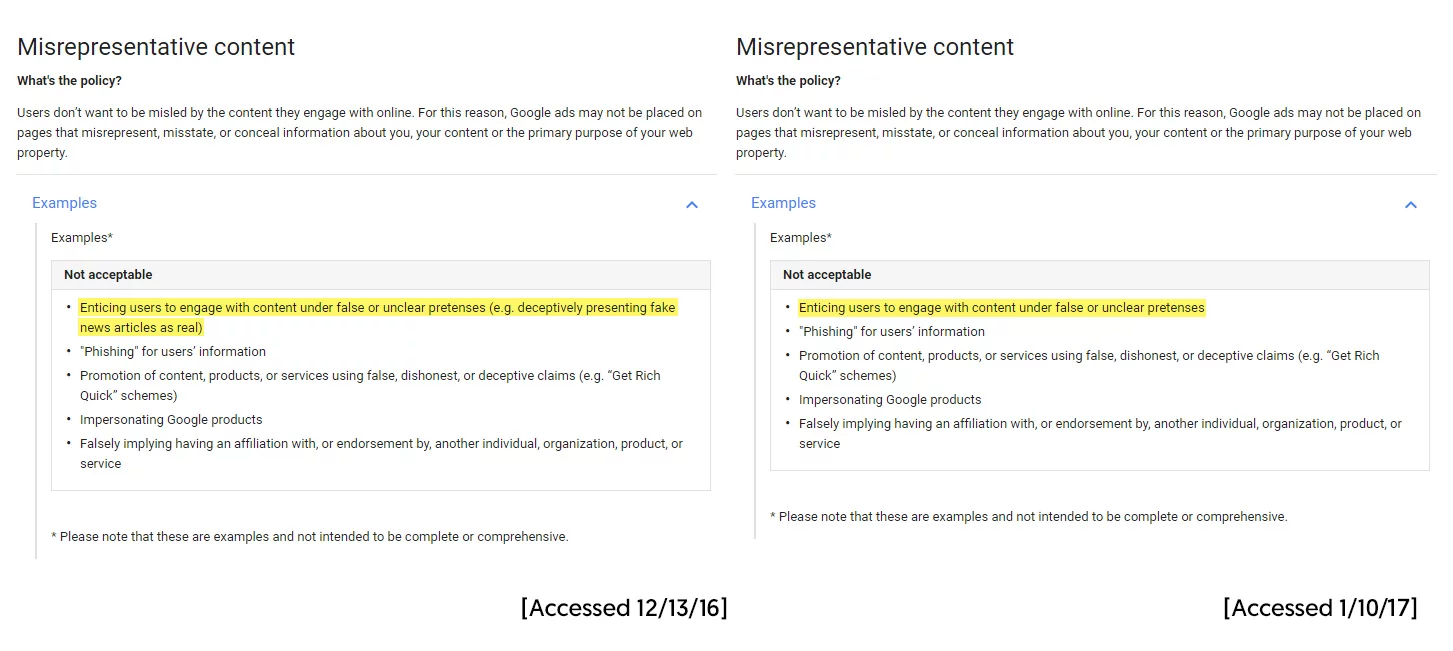 The term fake news contained in the section Prohibited content. Now it is not there. The first change is noticed, the members of the monitoring group Media Matters.
In December 2016, the group identified 24 sites fake news, which was is Google AdSense. According to the organization on 10 January 2017 20 sites from this list is left. It mean Google's rules are not executed.
In response to these accusations, the press Secretary said that the policy has changed AdSense. The content misleading, it is still prohibited.
We have not made any changes to our policies regarding the content misleading. We continue to enforce the rules adopted a few months ago. During this time we excluded from the advertising network a large number of sites with fraudulent and deceptive content
Google said that it will not comment individual cases.