Facebook asks users to rate the truthfulness of the news
Facebook offers users to assess the veracity of the news headlines in the feed, reported The Verge.
Recently on Twitter there have been reports of users with screenshots, news posts in the feed is visible in the survey. It is proposed to evaluate such characteristics of the title as "misleading" or "Silent key details of the event".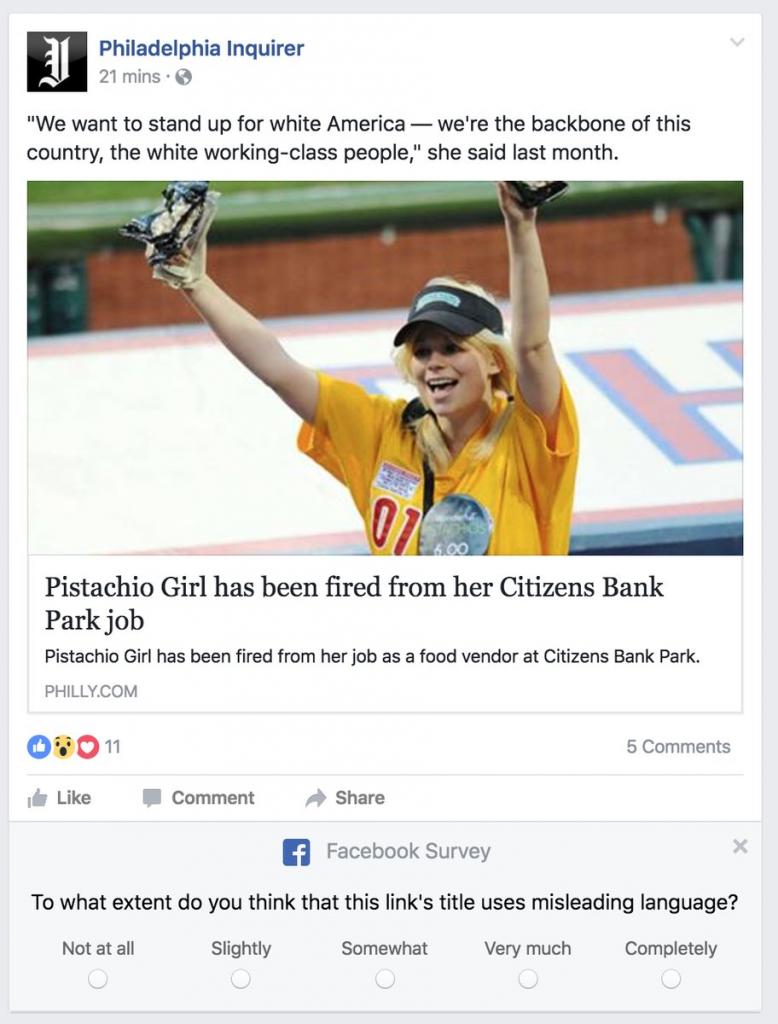 One of the first messages on this topic was published on 2 December.
How Facebook plans to use the results of the survey, is unclear. To the request for comments in the company have not responded.
Last month Facebook was accused in the fact that the company is not effectively fighting the spread of false information in social networks. According to critics, this was one of the factors of the victory of Donald trump's presidential elections in the USA.
Later it became known that Facebook is exploring ways in which to slow the spread of fake news on the social network. One of them is to label publications as false after receiving relevant communications from users and third parties. The social network is also working to improve their ability to identify fake news.